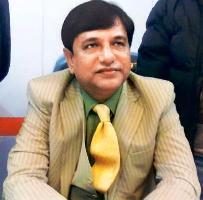 The Enforcement Directorate of Eastern region on Friday attached the properties of Saradha group worth Rs 106 crore (Rs 1.06 billion) in the state.

These included equity shares of all the 224 companies of the group and insurance policies held in the names of its accused owner Sudipta Sen and his wife Piyali Sen, the directorate said in a statement.

In February, the directorate attached properties of the group worth Rs 35 crore (Rs 350 million) in West Bengal and Odisha under the provisions of Prevention of Money Laundering Act.
Image: Saradha chief Sudipta Sen