There was always a chance of rebranding of EasyDay, the retail chain of the Sunil Mittal-led Bharti Enterprise, if and when American major Walmart picked up a stake in the business.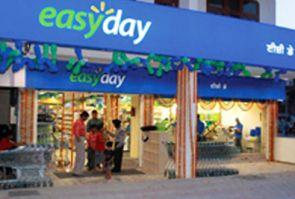 But the break-up of the 50-50 JV between Walmart and Bharti for cash-and-carry, 'Best Price Modern Wholesale', has negated the possibility of a partnership in the front-end retail business as well.

The people behind EasyDay might be relieved that they don't have to build a brand from scratch, but they still need to iron out the issue of shared resources between EasyDay and Walmart.

Soon after rolling out the first EasyDay store in 2008, Bharti had started selling Walmart's private labels such as Great Value, George, Home Trends, Mainstays, Equate, Kid Connection, Faded Glory and Athletic Works.

A significant chunk of EasyDay sales come from private labels. Whether or not EasyDay would carry on with these products is unclear.

It also followed the Walmart strategy of Every Day Low Price or EDLP but it has not explained if it will continue with such schemes run on the lines of the $440-billion Bentonville-based retailer.

The erstwhile Walmart India head Raj Jain, who has now been appointed advisor to Bharti, would have to think of a new strategy before a JV with any international chain.

Among those already present in India, French retailer Carrefour is still going single, while UK's Tesco has a back-end arrangement with the Tata Group's Trent.

Other international retail chains such as Target are believed to be interested in India and they would need a domestic partner. There are options of tying up with private equity funds as well.

Jain has already gone to work on EasyDay's network, which currently has over 200 stores - strengthening and expanding it. When contacted, Jain did not wish to speak yet on company plans.

On EasyDay's life without Walmart, a Bharti spokesperson says, "The franchise agreement comes to an end as part of this restructuring. However, certain service support agreements between Bharti Retail and Walmart will continue for an agreed term to ensure business continuity." Walmart will also continue to be one of Bharti Retail's sourcing partners.

Saloni Nangia, president, Technopak
Advisors, a retail consultant, says that the split may not mean an end to the EDLP scheme. "It is only a matter of nomenclature," she adds.
While Walmart's back-end support in terms of suppliers, technology and private labels is known, sources also point out that it was known to send inspection officers to monitor EasyDay's operations as well.
In fact, Walmart veteran Mitchell Slape was brought in as COO of Bharti Retail last year, but he was returned to Walmart US two months ago, in an indication that the split was near. Viresh Dayal, chief commercial officer, is serving as interim COO, in addition to his current responsibilities.
The shared assets between Bharti and Walmart could create a problem. They have common suppliers, real estate bunched together for cash-and-carry and retail operations and even shared personnel for certain functions. It will take them time to divide the assets and focus on business.
There are around 5,000 suppliers between them and around 100 pieces of property have been leased for future use by the two companies.
Another analyst who did not wish to be named says although retail is not a core business for Bharti, it has got five years of learning during its partnership with Walmart.
Retail is a solid bet for Bharti, an industry representative says. "We have a long-term view of this business and...will continue to invest in its growth," the Bharti spokesperson adds.
Bharti is expected to focus single-mindedly on the retail business, as the cash-and-carry is being bought over by Walmart. By selling its 50 per cent stake to Walmart, Bharti may notch up as much as Rs 1,000 crore, according to estimates. But neither company has given out the deal value. The sale money could come handy in expanding EasyDay.
There has been no expansion in either the cash-and-carry or the EasyDay business this year. One of the roadblocks was Walmart having to follow the Foreign Corrupt Practices Act, a US law that prohibits companies registered in the US and its subsidiaries across the globe from indulging in any sort of corrupt practices. Now, Bharti can freely deal with suppliers on its own terms.
The cash-and-carry venture's losses were pegged at Rs 372 crore as of December 2012. Bharti Retail had accumulated losses of Rs 1,522 crore, and a net loss of Rs 538 crore on revenues of Rs 1,528 crore for the same period.