While investment activity jumped three to four times this year over last year for e-commerce, it has shown marginal growth (five per cent) in the case of consumer and retail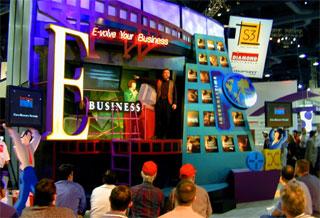 India's booming e-commerce story is prompting investors, both local and international, to park crores of rupees in the sector, with no signs of abating in the next few years. Indian e-tailers are still at a nascent stage when compared to their counterparts in China and the US and that is perhaps propelling investors to pump funds into the sector.
According to investment advisory firm Grant Thornton, the year 2014 has seen nearly Rs 20,000 crore ($3,300 million) in mergers and acquisitions (M&A) and private equity (PE)/venture capital (VC) activity so far in e-commerce, four times more than the deals done in the same period last year. The Jan-Oct period in 2013 saw Rs 5,448 crore ($908 million) in investment activity.
This year's investment activity also surpasses last year's full-year period by over three times. For Jan-Dec 2013, total M&A and PE/VC activity stood at Rs 6,126 crore ( $1,021 million).
If this is not enough, M&A and PE/VC activity in e-commerce today is nearing another investor favourite, consumer and retail. Year-to-date investment activity for consumer and retail in 2014, according to Grant Thornton, stood at Rs 26,796 crore ($4,466 million). For the full year 2013, total investment activity in consumer and retail stood at Rs 25,638 crore ($4,273 million). Clearly, e-commerce is closing the gap.
While investment activity jumped three to four times this year over last year for e-commerce, it has shown marginal growth (five per cent) in the case of consumer and retail. "My sense is the boom we are seeing in e-commerce will continue for the next two to three years," said Harish HV, partner, Grant Thornton.
The Jeff-Bezos-owned Amazon is close to making its first acquisition in India, of Rocket-Internet-backed Jabong.com in a deal worth Rs 6,000-7,000 crore ($1-1.2 billion). If the deal does go through, it will surpass Flipkart's acquisition of Myntra in May 2014 for Rs 1,800-2,000 crore (Rs 18=20 billion).
"These valuations defy logic.
E-commerce companies talk about valuations of $10-15 billion, which even some of the big corporates do not have. I am at a loss to explain anything about this," said Arvind Singhal, chairman, Technopak Advisors.
Also, the smaller players addressing niche segments are poised for staggering growth. The latest report by Google predicts niche e-commerce portals will report healthier growth than e-tailers in the general space.
"Smaller players don't have the big funding the poster boys of the industry do and that is why these niche companies come up with great products and services. In the coming years, we will see more such niche players growing at a staggering rate," said Mohit Bahl, partner, transaction services, KPMG India.
This was vouched for by Tata Sons chairman emeritus Ratan Tata, who invested in online jewellery retailer Bluestone and furniture seller Urban Ladder recently. Tata has put his own money into Snapdeal as well and his investments in e-commerce are estimated to be at least Rs 10 crore (Rs 100 million).
"There is an untapped potential for internet access and also goods and services which are not accessible in tier-two and tier-three cities. I would expect valuations in the short term to go up, as it is the demand and supply mismatch that is pushing up (valuation) levels. There is more demand for services and less supply of e-commerce companies," said Sushanto Mitra, founder, Lead Angels.
Navroz Mahudawala, founder and managing director, Candle Partners, a Mumbai-based investment advisory firm, said, "The current e-commerce funding wave is very similar to the enthusiasm one witnessed in the Indian retail sector between 2002 and 2007. Several retail companies were funded by PEs at exorbitant valuations and profitability even at that point in time was a casualty. The same can be seen now, except that if valuations in retail back then were driven by the ability to build square feet and future revenues, the buzzword now is gross merchandise value."
How long is this trend expected to last? "The wave would continue till funding continues in 'leaders' such as Alibaba. Any reversal there would signal the drying of funding in markets like India," said Mahudawala. Till then, e-commerce will ride the investment wave.