Amazon.in has announced the launch of first-of its-kind women-only outlets for delivering products.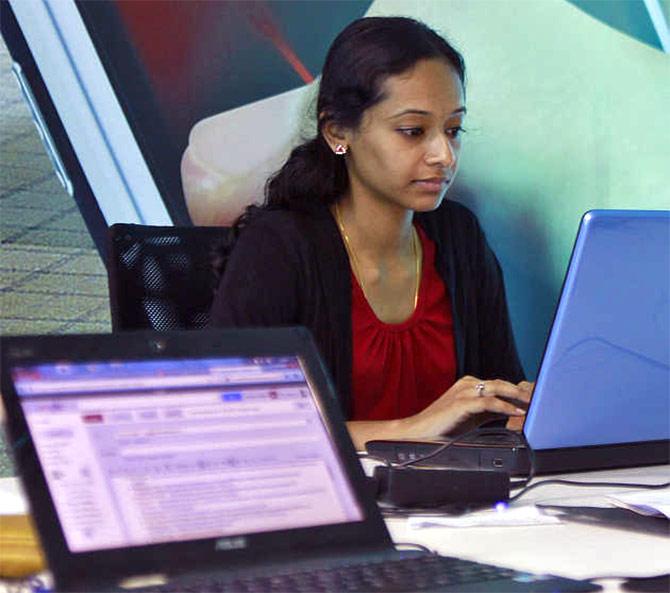 From offering self-defence classes to allocating funds as marketing support to women entrepreneurs, start-ups and e-commerce companies in the country are trying to make the best of Women's Day, which is celebrated around the world on March 8.
For instance, Paytm is backing women entrepreneurs who have gone digital on its platform.
As a part of this initiative, the company has invited women sellers from across India (Karnataka, Maharashtra, Uttar Pradesh and Delhi/NCR) to interact with their senior management in formulating a long-term road map for supporting women entrepreneurs in the country.
Sudhanshu Gupta, vice-president, Paytm, said, "We have successfully built a merchant-preferred platform where there are no direct or surrogate inventory models. We have seen a lot of women entrepreneurs register on our platform and take keen interest in participating in the online growth story."
While the company has invited some of them to come to its office and share their success stories and learnings, there are plans to roll out promotions and financial services as well. "We plan to invest Rs 15 crore (Rs 150 million) in the next few months behind these initiatives," Gupta said.
Another e-commerce player - Snapdeal - is planning to have tie-ups with Ficci Ladies Organisation ahead of Women's Day for sellers.

The organisation has about 4,000 women entrepreneurs as direct members and also 14 centres located across India and associations.

The programme will begin with a road map for digital inclusion, and subsequently workshops will be organised.
For women employees, Snapdeal will organise counselling and mentoring sessions.

It has also partnered with Urban Clap, which will provide services to women employees, where they can pamper themselves with hand reflexology, head massage, grooming, etc.
Leading online marketplace Amazon.in has announced the launch of first-of its-kind women-only outlets for delivering products.
This initiative will take off with its first such station in Thiruvananthapuram and the second one in Chennai.
This is aimed at empowering women and transforming their lives, said Amazon.

These women-only centres will deliver packages on two-wheelers within a radius of two-three km.

There are plans to offer self-defence classes as well.
Samuel Thomas, director, transportation, Amazon India, said the women-only delivery station was a first-of-its-kind India-specific innovation from the group.
Shopclues, yet another online player, said the company celebrated Women's Day in a unique way every year.

Focusing on women's safety this year, it would organise workshops to encourage self-defence.

It has also tied up with NGOs to organise women-centric sessions such as health talks and safety exercises.

In addition, it would offer goodies and movie passes to women employees on March 8.