While e-commerce players were in the initial days eyeing higher traffic through deep discounts, they have now started to think about profit margins for long-term growth.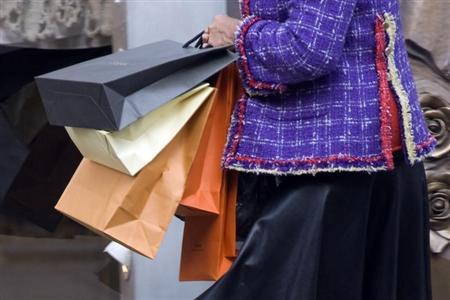 E-commerce has not just been the biggest disruptive force for the retail sector in India - it has also been the biggest source of subsidy for shoppers.
Estimates by retail consultancy Technopak suggest that direct subsidy to consumers because of e-commerce this year would be over Rs 12,000 crore (Rs 120 billion).
This assumes total GMV (gross merchandise value of goods sold on e-commerce sites) of $10 billion (around Rs 65,000 crore or Rs 650 billion) and average discount on MRP (maximum retail price) of close to 20 per cent.
Next year, the savings to the online shoppers could touch as much as Rs 20,000 crore or Rs 200 billion to Rs 25,000 crore or Rs 250 billion, while GMV could rise to around $25 billion or more, according to Technopak founder Arvind Singhal.

The calculation for 2016 assumes that GMV would more than double for the industry, but the discounts may fall.
This is for the first time that the e-commerce sector is getting real about costs and spending, realising perhaps that euphoric fund-raising could be followed by investors' questions on profitability.
Investors have, for a while, raised concern over cash-burn by e-retailers on customer acquisition.
This Diwali, which is the busiest season of all for retailers, there are likely to be fewer and lower discounts on offer, recent reports have pointed out.
Shamik Sharma, Myntra's chief technology and product officer, confirms that discounts may not be crazy this Diwali, but there will be some for sure.
All major e-commerce companies are, however, talking of big surprises they've lined up for the festival season.
While e-commerce players were in the initial days eyeing higher traffic through deep discounts, they have now started to think about profit margins for long-term growth.
And this message seems to be spreading down the entire online eco-system.
Not the end of discounts However, the sector is yet to shed its GMV fixation totally.
The mantra for e-retailers has been to grow GMV as that is one of the key currencies to determine their fund-raising capacity.
That also helps a company meet its aspiration for higher and higher valuation.
And it should not get eroded by deep discounts, most players have understood.
Even so, top e-retailers are shying away from saying no to discounts altogether.
Instead, other deals are at work like cash-back on purchases.
Vijay Shekhar Sharma, founder and CEO of One97 Communications that owns and operates Paytm, is among the few who do not believe in the deep discounts policy.
But ask him about Paytm being heavy on cash-back and whether that is just another word for deep discounts and he says that his cash-back offers result in a saving of only 4 to 5 per cent for a customer against the industry trend of 12 to 16 per cent discount.
"This discount will have to reduce,'' he says. Kunal Bahl, co-founder and CEO of Snapdeal, says, "I don't know why discounts are being considered a bad word now. Our goal is to deliver value to consumers.''
According to him, "you can tone down discounts but cannot reduce the value you are providing your customers."
Have e-retailers started to look at life after discounts? So, the emphasis is on toning down discounts while holding on to the customer, who's grown used to price cuts in online shopping, through other ways. These could be deals less taxing than deep discounts on products: quick delivery, hassle-free service and ever-growing assortments.
"We are working towards offering an experience of real-time shopping,'' Flipkart CEO Sachin Bansal had told this newspaper a few months ago. Discounts may not be a bad word, but profitability has ceased to be a bad word in the online universe.
Myntra, which was acquired by Flipkart last year for over $300-million, plans to become profitable by March 2016. It's likely to be the first one off the block. "We are very close to it,'' says Myntra's Sharma.
Market leaders Flipkart and Snapdeal, funded by multiple rounds of marquee investors, too are doing their math on turning profitable after years of being in the red and a "growth-oriented'' journey.
It helps that all major online companies are operating on the marketplace model, which is more cost-efficient than the inventory-based format. In India, foreign investment is not permitted in e-commerce (read inventory model), while there are no restrictions on the marketplace business. In a marketplace, an ecommerce player hosts multiple sellers on its site and operates as a technology enabler.
There's a higher sensitivity in the industry over the past three to four months on the issue of e-commerce discounts, according to Sandeep Aggarwal, who's both an investor as well as founder of e-commerce companies. But the co-founder of Shopclues thinks it's way too early to be talking of a discount phase-out.
There's huge discounting, up to 40-50 per cent, on offer through the cash-back route as well, an industry veteran says. Also, a player like Flipkart, which earlier cut prices of books more than anything else, is now going all out on heavy discounts across categories, he adds.
Flipkart and Amazon did not reply to questions on their discounts policy.
Not sustainable "The irrational exuberance around discounts is an Indian phenomenon, while the international trend is to go for huge price cuts mostly on special occasions like Christmas, end of season, Halloween et cetera,'' says Aggarwal.
Deep discounts, according to him, are like throwing money at the problem-which is about not having enough innovation for the consumer.
Online travel industry may show the way, though.
Deep Kalra, chief executive of MakeMyTrip, recently said, "In the travel space, we went through trial by fire. Now, everyone has accepted that online travel business is a force to reckon with. MakeMyTrip has maintained it will sell at a price an airline or supplier wants it to.''
According to Kalra, "if you offer discounts as a regular policy, you are hurting your business and also driving others out of business. In travel, that (additional discount) has more or less stopped.'' And that sure is a sign of maturity.
(Karan Choudhury in New Delhi contributed to this report)