STAR, Zee, TV18, Sony and Times to shun ads from today, daily loss at Rs 40-50 cr
The ongoing tussle between the Indian Broadcasting Foundation (IBF) and the Advertising Agencies Association of India (AAAI) on the billing issue has escalated with the former asking its members to drop all advertisements on their channels starting May 1.
Indian Premier League (IPL) ads, however, will run.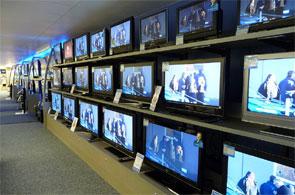 "IBF has asked all the channels to drop the advertisements. It has also been decided to keep IPL out of this," said a senior executive from a Hindi general entertainment channel.
A top executive of a media agency also confirmed that IBF has issued a notice to its members, but added that meetings are happening and the matter will be resolved soon. "We are in talks. Hopefully, it will be resolved soon. As of now, the IBF has asked the channel not to show ads," said the executive.
Sources said all major networks such as STAR India, Zee Entertainment Enterprises, TV18, Viacom18, Multi Screen Media (Sony Entertainment), Times Television Network, and ETV have agreed to drop advertisements from tomorrow. However, a few small networks including niche channels have decided to stay out, sources added.
According to experts, the total loss to broadcasters would be in the range of Rs 40-50 crore a day. While the networks have agreed to pay heed to IBF's call to show solidarity and take a collective decision, some are questioning why IPL is kept out of the mandate.
Manjit Singh, president of IBF and CEO of Multi Screen Media, which also airs IPL, was not available for comment till the time of writing this report.
When contacted, Arvind Sharma, president, AAAI and chairman and CEO - Indian subcontinent at Leo Burnett, declined to comment.
Billing issues
Historically, broadcasters used to issue gross bills to the agencies for TV commercials and ad spots carried by the channels. These bills include the 15 per cent agency commission, which is later deducted from the gross amount.
However, when the income tax department sent notices to IBF members for non-payment of tax deducted at source (TDS) on this 15 per cent agency commission, which shows up in the gross bills, IBF decided to issue net bills starting April.
However, AAAI opposed the move. While numerous meetings have happened between the IBF, the AAAI, and the Indian Society of Advertisers (ISA), they have not reached a solution yet.