Sapience offers an innovative solution to measure the productivity of office and mobile workers, with almost no manual inputs from managers or employees, says Romita Majumdar.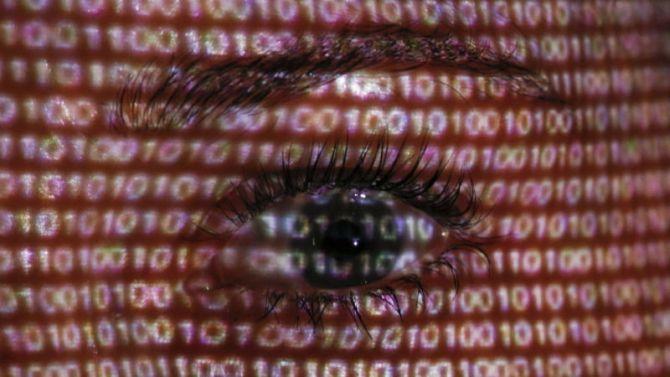 The team behind an employee performance monitoring service, Sapience, is not new to IT or start-ups.
From their first company Frontier Software that was acquired by Veritas to their second venture in-Reality that was acquired by Symphony Services, they have had a record of successful takeovers following a full-scale company.
Sapience, however, started as a product with no intention of evolving into a company.
Recently, Sapience saw its investor Indian Angel Network (IAN) exit to make way for Credit Suisse-backed NEXT taking over the reins.
Greg Grimaldi, portfolio manager, NEXT Investors, at Credit Suisse Asset Management, said, "With operational efficiency and human capital productivity continuing to be a focus for the financial services industry, businesses need to be smarter in how they deploy resources and allocate workflow.
"Sapience Analytics helps solve a big pain point by empowering large institutions to efficiently manage human capital resources to help optimise work streams across an increasingly disparate workforce made up of permanent staff, third-party vendors, consultants, and contractors."
Frank Fanzilli, senior adviser to NEXT Investors, and Grimaldi have joined the Sapience board after the investment.
Opportunity
The product is simply software that helps companies track where and how employees are investing their time at work.
It is installed on their desktop or workstation and keeps track of URLs, software and even meetings that employees are attending, so as to account for the total time spent working.
Sapience claims to have brought about at least 20 per cent improvement in efficiency for clients using their product, through effective work allocation and tracking.
In a sector where working 9-12 hours a day is the norm, Sapience helped prove that 8.5 hours of work can be adequate.
As the IT sector became increasingly global, with clients and teams spread across the world, the founders noticed the need for a way to track employee output.
In the IT sector, this becomes especially relevant as clients tend to go for an employee-hour-work model, rather than paying on the basis of deliverables.
"Companies in this sector often have time- and material-based business models and clients do have concerns about productivity.
"We took our product to the software clients first before the software companies themselves, as they saw more value in the offering. Soon, the clients were themselves asking these companies to deploy the product," said Shirish Deodhar, co-founder of Sapience.
Currently, Sapience is seeing good traction, thanks to their overseas clients with Indian subsidiaries.
Since these companies noticed the performance improvement due to the product, they encouraged Sapience to set up base in the US as well. Sapience is focusing strongly on building a US sales presence.
Sapience has over 75 enterprise clients with over 100,000 users. Other products in the market with similar functionality are Asana, Trello, Todoist, Hubstaff and DeskTime.
Business model
Sapience team investments come only when the company has good performance to show.
"We spend a couple of years improving our performance and churning out profit. Once that output is there for investors to see, they invest and then we can spend some time scaling up and expanding the business," Deodhar said.
This was the case with Orios Ventures, which helped Sapience debut in the US.
The software is charged at a per employee, per year basis and is a pure software-as-a-service (SaaS) model.
While they started off by serving small and medium businesses, they soon graduated to bigger companies due to clients who endorsed them.
Most of their clients are in the finance and IT sector with the standard ticket size of deals being in the range of $200,000.
The product is largely targeted to C-level executives who want to take decisions based on the human effort they see.
Challenges
When they started off about a decade ago, it was a difficult environment for a company trying to market enterprise software because nobody really wanted to pay for it.
While the environment has changed now, the big challenge is convincing international clients to close a deal with a purely Indian company in the absence of an international footprint.
"We needed a US-based venture capital firm to back us, headquarters in the US and a well-connected sales team that could directly access C-level executives," said Deodhar.
But, with Indian IT companies having a strong global presence, these requirements are increasingly balancing out, he adds.
As Sapience aims at a 10x growth in the next couple of years, they see ramping up the sales team as a major requirement.
While it is important to see their customer base growing exponentially, showing profit will remain a top target.
In the long term, technology itself will help define their growth.
"The technology lifecycle is quite short. There is a constant need to reinvent the brand and target the right product at the right time.
"In the coming years, we want to be able to show our clients and investors a global revenue generating brand while ensuring a technological edge over the competition," he said.
A great example of a 'Made in India' software product
Measuring productivity in today's 24x7 and highly distributed work environment is a challenge for companies. Sapience offers an innovative solution to measure the productivity of office and mobile workers, with almost no manual inputs from managers or employees.
Sapience used its initial funding to pioneer and successfully cover the Indian market. However, the real opportunities are global.
But, there are significant challenges to selling a complex enterprise product to large customers in the US -- not only in terms of the costs involved to hire a top-notch sales team but also in offering a quality product that is supported well from India.
I am confident the Sapience leadership will be able to make this transition successfully. They have taken a major step forward with this deal and are a great example of a 'Made in India' software product ready for prime-time globally.
Photograph: Reuters.