Realty firm DLF on Friday said it has received Rs 2,727 crore (Rs 27.27 billion) in full from Lodha Developers against the sale of 17-acre land in Mumbai and will utilise almost entire proceeds to cut whopping debt of over Rs 22,000 crore (Rs 220 billion).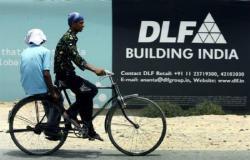 In August, DLF had announced sale of this land parcel, which it had purchased in 2005 for Rs 703 crore (Rs 7.03 billion). DLF had got Rs 500 crore (Rs 5 billion) as advance and Lodha paid the balance Rs 2,227 crore on Thursday to complete the acquisition.

"We have received full consideration from Lodha for sale of Mumbai land. The deal has been completed in three months time in tough economic condition," DLF Group CFO Ashok Tyagi told PTI.

Asked about utilisation of proceeds, he said: "A substantial chunk will go to debt reduction". The company's net debt stood at Rs 22,680 crore (Rs 226.8 billion) at the end of the first quarter of 2012-13 fiscal.

This is the biggest land deal since March 2011 when Wave Infra bought 151 acres in Noida for a whopping Rs 6,570 crore (Rs 65.7 billion).

Tyagi claimed that this could be perhaps largest land deal
involving two private parties.
Country's largest real estate developer has been selling its non-core assets such as hotel plots and IT Parks/SEZs since last couple of years to reduce its debt and also keep focus on real estate business only.
Till June this year, DLF had raised Rs 5,213 crore (Rs 52.13 billion) from sale of non-core assets. With closure of Mumbai land deal, the proceeds from divestment of such assets has reached to nearly 8,000 crore (Rs 80 billion).
Apart from Mumbai land, the company has put on block luxury hotel chain Amanresort and wind energy venture on block for sale.
DLF had posted a marginal increase of 1 per cent in its revenue to Rs 10,224 crore (Rs 102.24 billion) in 2011-12, while net profit plunged 27 per cent to Rs 1,200 crore (Rs 12 billion).
In the first quarter of this fiscal, the company reported 18.30 per cent decline in consolidated net profit at Rs 292.79 crore (Rs 2.93 billion) against Rs 358.36 crore (Rs 3.58 bilion) in the year-ago period.
The consolidated income from operations during the first quarter fell by 10.14 per cent to Rs 2,197.71 crore (Rs 21.98 billion) from Rs 2,445.82 crore (Rs 24.46 billion) in the year-ago period.