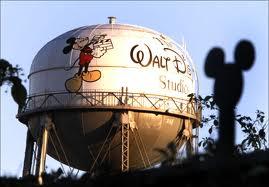 For seven-year-old Bhavana, it was a dream come true.

Her father had just explained that he was buying a house in a 'Disney' land, where she could live, play, study and swim along with her favourite characters like Minnie Mouse, Goofy and Cinderella.

While plans for an actual Disneyland in India are still to materialise, the $42.3 billion global entertainment giant, Walt Disney (Disney) is out to recreate some of the magic through a first-of-its-kind licensing.

It has been signing realty developers to build Disney-inspired homes.

"Disney is an intrinsic part of everyone's growing years, for generations.

"This is an exciting phase in the development of our business in India.

"Parents trust the brand and children love it.

"Disney is committed to delivering an exceptional product range and content which is locally relevant and appealing to Indian kids and their families", says Roshini Bakshi, managing director -- consumer products, publishing and retail at The Walt Disney Company India.

After its characters-inspired merchandise, spanning FMCG and apparels, Disney, for the first time in the world, is extending its licences to developers.

It is the world's largest licensor with $37 billion in retail sales of character merchandise in 2012.

Disney has been in India for the last decade and industry sources estimate that Disney's consumer business retail (which includes licensing) has grown 10 times to Rs 1,200 crore (Rs 12 billion) (2011-12) in the last seven years.

The latest licensing agreement saw Disney sign Akshaya, the Chennai-based developer to build a residential project along the IT corridor of Chennai. Young parents, apart from thousands of kids, are clearly the ones Disney is targeting this time.

Once the project is completed, it will have around 2,000-2,500 children inside the township.

The houses, play areas, shopping zones, clubhouses, swimming pools, schools and even healthcare centres will all sport Disney themes.

Disney's move could, of course, inspire many more developers into imitating the themes without making any legitimate agreements;
but Bakshi says, the breadth of characters available to its licensed partners will be unmatched.
As per the agreement, Akshaya will get access to no less than 8,000-8,500 licensed characters of Disney.
It won't be only the children's areas such as the kids' bedrooms which will be kitted with Disney characters.
Everything from Mickey Mouse-shaped swimming pools, streetlights, bath fittings to kitchenware will sport Disney mascots, says T Chitty Babu, managing director of Akshaya, because adults too have grown-up on and enjoyed Disney stories.
Disney has signed four such deals with real estate developers -- in Kolkata (November, 2012) Delhi and Mumbai, besides Chennai -- and is scouting for more partners.
Of the four, the Chennai project, 'Universe', will be the largest, spread over 100 acres.
The other three projects, are Sunteck in Mumbai (23 acres), Team Taurus in Kolkata (16.66 acres) and Supertech in Delhi (7.5 acres).
Bakshi says the idea is to take the brand and Disney characters closer to people.
"For generations, we have been watching Disney stories on television and movies, but what about living in a Disney-themed house!" Bakshi says.
The idea of real estate licensing emerged from a lot of consumer research.
Bakshi says, "We are also careful in choosing the partners. We want to ensure that they will work with our brand in the right spirit and can imagine with us and deliver."
Disney's role, besides licensing, will be to provide the look and feel through creatives. The developers' architects and designers would then have to work within the guidelines of what it should look like.
The current licensing agreement with Akshaya is for four years, with Disney planning to bring in its more recent imagery like Iron Man and Spiderman into future housing projects as well.
Disney's consumer products spans publishing, Disney stores and licensing deals.
Its products are available in over 100,000 retail outlets, including shop-in-shops and has 140 licensees across categories.
In 2012, the publishing division sold over four million books in India. Disney's many brands include Disney Princess & Disney Fairies, Pixar Animation Studios, Marvel and Disney Media and Studio.