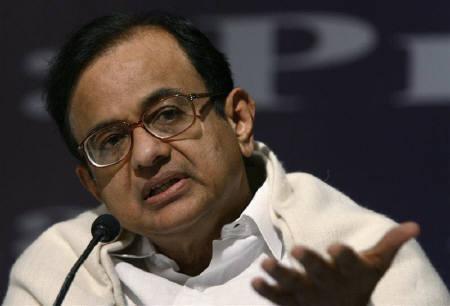 Finance Minister P Chidambaram on Monday said he is reviewing the Direct Taxes Code (DTC) Bill and it will be introduced in Parliament after taking into account the recommendations of the Parliamentary panel.
"A quick review of DTC (Direct Taxes Code) Bill will be done. The DTC review will be completed and bill will be introduced in Parliament taking note of Parliamentary Standing Committee recommendations," he said.
Chidambaram said that while making amendments to the Bill, he would look at the one that was introduced, at the standing committee's recommendations and also at the current economic situation.
"Final version of Bill will reflect all these. By and large we will have to abide by Standing Committee's recommendations," he said.
The Parliamentary Standing Committee on DTC, headed by senior BJP leader Yashwant Sinha, in its report had given a number of recommendations, including raising income tax exemption limit to Rs 3 lakh. The current exemption limit for individuals is Rs 2 lakh.
Other recommendations of the panel on DTC Bill include hiking the investment limit for tax savings schemes to Rs 3.20 lakh and pegging wealth tax limit at Rs 5 crore. It also recommended abolition of the Securities Transaction Tax (STT).
As regards the corporate tax, it recommended that the rate be retained at 30 per cent. Chidambaram said that work is progress on both the DTC and Goods and Services Tax (GST).
While DTC will replace the archaic Income Tax laws, GST will subsume various levies, including sales tax, VAT, octroi and streamline the indirect tax regime.
"As far as GST is concerned I had two rounds discussion with Sushil Modi and next meeting is with states finance minister on November 8. So work is in progress both on GST and DTC," he said.
Modi is the chairman of the Empowered Committee of State Finance Ministers which is spearheading the drive to implement GST.
The rollout of the GST is considered as one of the key reform measures of the government that would help boost revenues and growth.
GST rollout has missed several deadlines in the past. It was initially scheduled to be rolled-out from April, 2010, but as consensus eluded between the states and Centre, the date had to be postponed.
Several states have expressed concern on various issues linked to GST and the empowered group is working towards building up consensus for early rollout.