The International Financial Services Centre Authority (IFSCA) plans to operationalise the framework for direct listing of companies at International Financial Services Centre (IFSC) exchanges by the end of the year, said Chairperson K Rajaraman.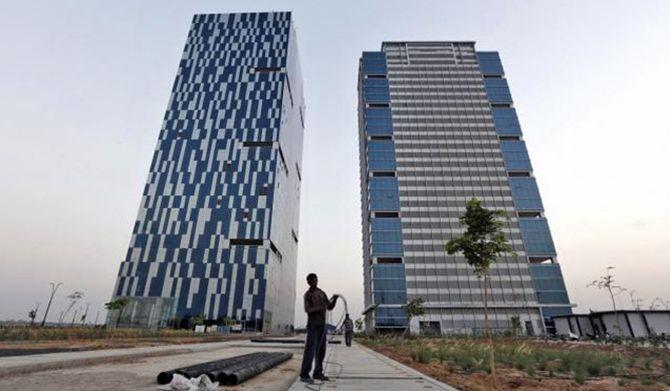 He added that the amendments would be notified within three months.
Further, the GIFT City regulator is also considering the launch of separate payments system regulations — similar to that of the real time gross settlement (RTGS) for banking within a few months.
The IFSC chief said that it will facilitate instant settlements.
On the timeline for the listing of companies on IFSC exchanges, Rajaraman said that the relevant notifications from the finance ministry are under process.
Last month, Finance Minister Nirmala Sitharaman announced that the government was planning to allow both listed and unlisted companies as well as startups to directly list on the international exchanges of IFSC.
However, she did not provide any timeline for this.
"We already have a working group, which is coordinating with other regulators like Securities and Exchange Board of India (Sebi) and the Reserve Bank of India (RBI).
"We believe that the necessary procedures and amendments should be completed within the next three months.
"We should be able to make the decision to go live by the end of this year," he added.
In a recommendation paper floated on August 25, an expert committee chaired by G Padmanabhan, former executive director of the RBI, proposed key exemptions to the current listing framework and measures for setting up holding companies (holdcos) and special purpose acquisition vehicles (SPACs).
This will encourage domestic startups to list at GIFT City, the country's only IFSC.
Speaking at the Global Fintech Fest on Wednesday, the IFSCA chairperson also said that the regulator is planning to launch its own payments system regulations.
It would be on the lines of the RTGS available for banking.
"We are coming up with payment system regulations shortly, maybe in the next few months.
"This will enable regulated entities to provide these services to ensure instant payments settlement," said Rajaraman.
"Currently, a payment gets cleared through the correspondent banking system, which takes time.
"We are also working on RTGS, which will be possible in six months. If these two are done, then most of the payment-related problems will be resolved," he added.
The GIFT City regulator is also working on expanding the precious metal trading segment.
IFSCA currently has three vaults operational for bullion trading and is planning to bring another one in Chennai for easier settlements.
The regulator also plans to offer trading of silver and other precious metals along with derivatives trading in these segments.
On the aircraft leasing segment, Rajaraman shared that two aircraft and 54 jet engines have been leased out of GIFT City.
US-based Willis Lease Finance and a British lessor have established their offices at the IFSC in Gandhinagar.