An end to Sun Pharma founder Dilip Shanghvi's woes are not in sight.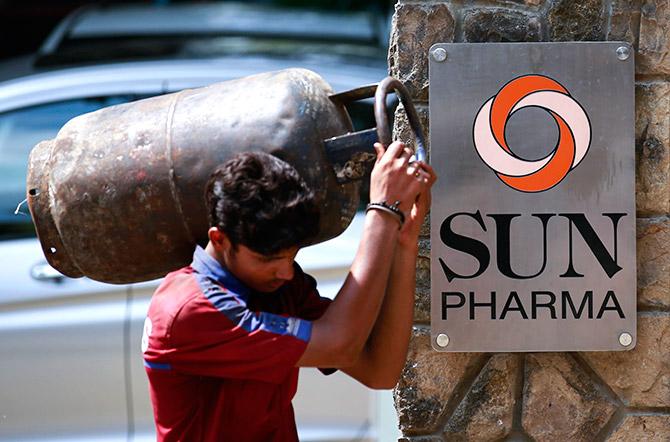 In 2015 Dilip Shanghvi dislodged Reliance's Mukesh Ambani as India's wealthiest person.
With a net worth of $21.7 billion, the founder of Sun Pharma swiftly overtook Ambani in the billionaire rankings.
In 2017, Shanghvi, India's top generic drug maker, has dropped five places to No 6. His net worth is now $ 11.1 billion. His company's shares lost 56 per cent value in that time period.
Whew, how did he lose $14.1 billion in two years? What shrunk his fortune?
The United States FDA.
Sun is one of many Indian generic drug companies facing troubled times, as the US Food and Drug Administration comes down heavily in its inspection of approved overseas drug manufacturers.
Sun Pharma's plant in Halol, Gujarat, was in the eye of a storm when it did not come anywhere up to FDA's expectations. A year later, after addressing the numerous issues on FDA inspectors' list, the plant still did not meet requirements.
That meant another year lost in production for the company, with the US being its main market. The Caraco Pharmaceutical plant owned by Sun Pharma in Detroit also had similar problems, with the FDA stating that its drug manufacturing processes were not hygienic.
But that was not the end of Sun Pharma's woes. In its time largely away from the US market, the FDA has sanctioned the highest number of new generics drugs and the competition to fill these orders has been enormous, tumbling drug prices worldwide.
The combination of factors saw Sun Parma's sales shrink nearly 7 per cent in the first quarter of 2017. In a conference call Shanghvhi said this pressure could bring about Sun's first annual sales decline in eight years. "There is a new normal that is getting established," he added.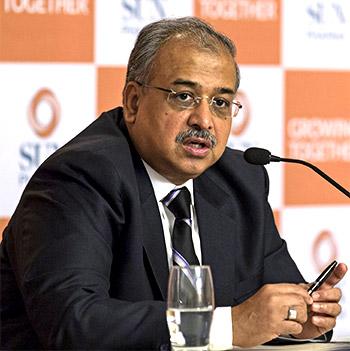 Sun, which has its headquarters in Mumbai, was set up in 1983 by Shanghavi in Vapi, Gujarat, to produce psychiatric drugs. Today it both manufactures and sells active pharmaceutical ingredients and formulations. Its areas of specialty are cardiology, psychiatry, neurology, gastroenterology and diabetology. Some of its highest selling APIs are warfarin, carbamazepine, etodolac, and clorazepate, as well as anti-cancers, steroids, peptides, sex hormones.

But 72 per cent of its sales are to markets beyond India with the US accounting for more than 50 per cent of its sales.

Shanghvi, who hails from Amreli, Gujarat, and earned a degree in commerce in Kolkata, began his career helping his father in his wholesale business in the West Bengal capital, is now third richest in the global healthcare industry.
Photographs: Danish Siddiqui/Reuters.