The Sun Pharma stock has appreciated at 35 per cent a year for 20 years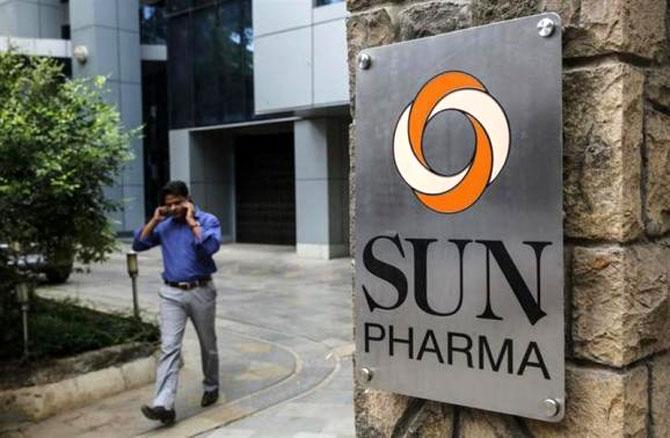 Image: Sun Pharma is an exceptional company in many ways. Photograph: Danish Siddiqui/Reuters.
Here's a stock that has seen its price go up 35 per cent every year for the 20 years it has been listed, starting 1994. From a shareholder's perspective, these returns are astronomical: an investment of Rs 10,000 then has become Rs 50 lakh (Rs 5 million) today and this doesn't include dividends. The founder owns 63.65 per cent of the company and his stake in the company is valued at over Rs 1.3 lakh crore. The company is Sun Pharmaceutical and its founder is Dilip Shanghvi.
Shanghvi, managing director, Sun Pharma, made news earlier this week when he became the richest Indian as calculated by the stock market value of his stake in the two listed companies Sun Pharma and Sun Pharma Advanced Research. Mukesh Ambani has dropped from first place to second, trailing Shanghvi by a couple of thousand crore.
Also read: Dilip Shanghvi pips Mukesh Ambani as richest Indian
Sun Pharma is an exceptional company in many ways. It is a major player both in the domestic and international markets. It has grown its business organically as well as through acquisitions (it has made 16 acquisitions since 1997).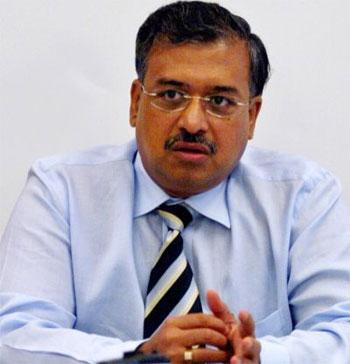 In the nineties, the global market opened up to the Indian pharma sector, just like it did for software services. Indian companies specialised in process research and were able to introduce cheap, generic versions of drugs which complied with local regulations in global markets.
Not restricted to the domestic market where growth rates couldn't leapfrog, pharma companies were able to post double-digit growth in sales and profits, and create huge shareholder value. Promoters of Cipla, Ranbaxy and Dr Reddy's all entered billionaire lists. And within the pharma industry, Sun Pharma raced ahead of Dr Reddy's, Cipla and Ranbaxy (which Sun has acquired), in all parameters: sales, profit and market capitalisation.
Dilip Shanghvi is an outsider in the Indian corporate firmament – he wasn't born into wealth but is self-made. In 2002, Shanghvi entered the top 10 Richest Indian list in the BS Billionaire Club, and joined the ranks of other self-made billionaires such as N R Narayana Murthy, Sunil Mittal, Shiv Nadar and Subhash Chandra.
For a company that had rather modest beginnings in 1983, Sun Pharma has come a long way. It enjoys a net profit margin of 35 per cent, while Dr Reddy's and Lupin are both at 16 per cent. Sun Pharma's market capitalisation is more than that of Lupin, Cipla and Dr Reddy's combined (the second, third and fourth most valuable pharma companies respectively).
The Sun Pharma stock is an outperformer across time frames. In comparison to all listed companies too, it stands tall. On March 5, 2015, it was the tenth largest company in market capitalisation, after State Bank of India and ahead of Hindustan Unilever, ICICI Bank and Tata Motors.
Between 1995 and 2014, over 40 companies rewarded their shareholders with a compounded return of over 20 per cent a year, and just four of these companies' share prices gained 30 per cent plus every year; Sun Pharma being one of them.
Only Infosys has earned its shareholders two percentage points more than Sun Pharma's 35 per cent every year in the past two decades. Motherson Sumi and Eicher Motors are the two other stocks that trail Sun Pharma in the 30 per cent plus group.
COMPANIES WITH 30 per cent PLUS RETURNS A YEAR FROM 1995 TO 2014
Infosys, Sun Pharma, Motherson Sumi, Eicher Motors
COMPANIES WITH 20 per cent PLUS RETURNS A YEAR FROM 1995 TO 2014
Amara Raja Batteries, Symphony, Lupin, CRISIL, Shree Cement, Ratnamani Metals, Havells India, Wipro, Pidilite, NESCO, Avanti Feeds, Hero Motocorp, Adani Enterprises, Vinati Organics, Mayur Uniquote, Hawkins Cookers, GRUH Finance, Guj Fluorochem, Asian Paints, Dhanuka Agritech, Berger Paints, Coromandel International, Hindustan Zinc, Apollo Hospitals, Gujarat Gas, Honeywell, TVS Srichakra, MphasiS, Titan, Kotak Mahindra Bank, HDFC, Britannia, Balkrishna Industries, Kansai Nerolac, Kirloskar Industries, Future Retail, Exide Industries.