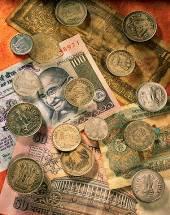 Retail prices of essential food items, including wheat and edible oils, are expected to increase marginally across the country due to a rise in the cost of transport following diesel price hike by over Rs 5 per litre, industry bodies said.

"There could be some impact on sugar prices in those places where mills are not present. Sugar prices in North Eastern region could increase due to a rise in transport cost," Indian Sugar Mills Association director general Abinash Verma said.

Currently, ex-factory price of sugar is ruling in the range of Rs 34.5-35.5 per kg, he added.

Echoing similar views, Mumbai-based Solvent Extractors Association Executive Director B V Mehta said: "It will have impact on all commodities including edible oils. We are heavily dependent on local transport for movement of oilseeds and oils from crushing centre and also from ports".

He said that it would be difficult to calculate at present how much price increase could be seen in
edible oils.
Agricultural Produce Market Committee of Azadpur, President Rajendra Sharma, however, said: "Prices of vegetables and fruits are unlikely to be affected as rates are driven purely by supply-demand situation".
Roller Flour Mills Federation of India Secretary Veena Sharma said: "Wheat, wheat flour and other wheat products prices will be affected with rise in transportation cost".
All India Rice Exporters Association former President Vijay Sethia said, "There will not be much impact on rice prices as we have enough supply. However, profit margin of millers could take a hit at least by 50 paise a kg."
On Thursday, the Cabinet Committee on Political Affairs, headed by Prime Minister Manmohan Singh, decided to raise diesel price by Rs 5/litre, excluding value-added tax.
Last year, the country produced about 77.52 million tonnes of fruits, 149.6 million tonnes of vegetables, 104.32 million tonnes of rice and 93.90 million tonnes of wheat.
However, it depended on import of pulses and edible oils to meet the domestic shortages.