Armed with green nod and fund infusion, Gujarat govt getting ready to issue tenders to build infrastructure at the mega investment region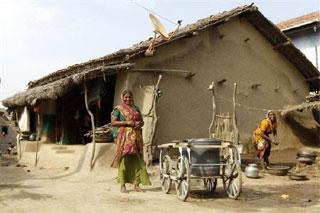 A casual visitor might miss the small sign along the highway pointing in the direction of Dholera. The vast area of wastelands, with tiny strips of private agricultural land and a cluster of mud houses with clay-tiled roofs, can make you believe it is another nondescript area in India's hinterland. But appearance can be deceptive.

Dholera, 110 km from Ahmedabad and comprising 22 villages in the flat alluvial wheat basket of Prime Minister Narendra Modi's home state of Gujarat, is earmarked to be a poster child for the new government's development agenda.

At 920 sq km, the Dholera Special Investment Region (DSIR) would be twice the size of Mumbai and is estimated by state government officials to have an annual investment potential of Rs 60,000-70,000 crore. According to its website, a new port, airport, modern highways and rail links will attract automotive, electronics, biotechnology and other industries.
It is also supposed to be a smart city and the node in Gujarat for the proposed 1,483-km dedicated freight corridor between Delhi and Mumbai, passing through six states. Being developed by Delhi Mumbai Industrial Corridor Development Corporation Ltd (DMICDC), with Gujarat Infrastructure Development Board (GIDB) as the nodal agency, DSIR falls within the limits of the Ahmedabad district.

Until a few months ago, the project, conceived in 2007 when Modi was chief minister of Gujarat, appeared still-born. But not anymore. After a new government took charge at the Centre, things have started moving in terms of necessary clearances.

Since July, a 'site clearance' for an international airport has been received, followed by an environmental approval from the environment and forests ministry. This month, the DMICDC Trust decided to infuse Rs 3,000 crore into the project. The back-to-back clearances have, in fact, convinced Dholera Special Investment Region Development Authority (DSIRDA) officials and experts that the project might possibly see an early completion (the official deadline is 2040 for three phases of 10 years each).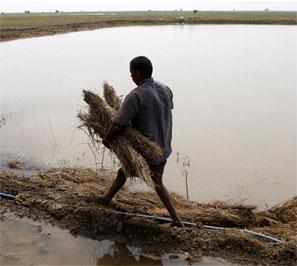 The latest round of activity has convinced people like Pratapsinh Chudasama, who owns a grocery shop adjacent to the DSIRDA office in the village, to say: "Ahiyan sau taka ek motu sheher banshe! (A big city is certainly going to come up here!)" Chudasama says his optimism for the prime minister's pet project stems from a renewed coverage in the local media after DMICDC, the central nodal agency, took the decision to infuse funds.

Experts, such as Sunil Parekh, strategic advisor (projects) to companies like Cadila Healthcare (Zydus Cadila) and Jubilant Lifesciences, admit there was a lack of clarity in between but add they now see a ray of hope. "With the new government recognising the need to complete all the projects along DMIC, and the in-principle approvals, we may see an improvement in implementation over two-three years," Parekh says.

A DSIRDA official says "the real work will start now". He is referring to issuance of tenders for work on basic infrastructure like road, electricity, water and other utilities in the first two town-planning schemes — TP 1 and TP 2, spanning 15,000 hectares. Of these, TP 2 is the larger one, with 10,000 hectares under it. According to officials, in the near future, one of the earliest land allotments might be made to Mahindra Lifespace Developers Ltd for setting up the 'Mahindra World City', for which the company had signed a memorandum of understanding during the Vibrant Gujarat Summit of 2011.

Moreover, node/city-level special purpose vehicles will soon be formed between the Centre and the state government for the project, with an initial equity contribution of Rs 250 crore (Rs 2.5 billion) by the DMICDC Trust. Further, Rs 350 crore (Rs 3.5 billion) worth of tenders for flood mitigation and control and other infrastructure are expected to be announced, even as a six-lane expressway between Ahmedabad to Bhavnagar, covering 34 km of the Dholera SIR area, is also expected to start soon at a project cost of the Rs 2,800 crore (Rs 28 billion).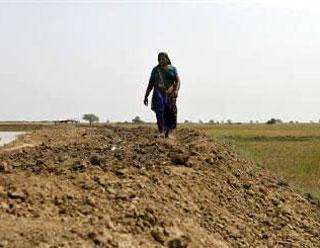 Parekh believes the project could easily increase Gujarat's current 18 per cent contribution to the country's total fresh annual investments and ease the land availability issue.

There have been problems of land acquisition, so DSIRDA has brought about a development plan, including the town planning schemes, which officials believe will help farmers get better realisations. Earlier, in the absence of a development plan, farmers were worried about losing their land to the government in hostile acquisitions. This led to protests in January this year.

"The development plan specifically protects the farmers' interests and avoids direct land acquisition by the government. Instead, it ensures land acquisition by industry from the farmers. And, with the availability of proper infrastructure according to the development plan, the farmers are sure to get better realisations," says a DSIRDA official who does not wish to be named.

However, asked about the surety of farmers selling the land to industry, the official says: "Our focus is to develop infrastructure for now. We will see that when the time comes."

Apart from land, the smart city announcement is also expected to attract investment into the region. For making it a smart city, the progress on an ICT Master Systems Integrator for implementation of Smart City Components at DSIR was recently reviewed by DSIRDA officials and experts from the Indian Institute of Technology, Hyderabad.
While British infrastructure development company Halcrow has been roped in as a master planner, CISCO and IBM have been contracted the work. These are for a centralised digital control of all infrastructural facilities like water, power and gas traffic through an underground sensor system reporting to a central control room at DSIR. Soon, work on two TP schemes will simultaneously be undertaken in each of the three phases.

Project snapshot
Total area: 920 sq km (92,000 hectares)
Developable area: 567.39 sq km (56,739 hectares)
Smart city: Will have control and command centres for managing infra, utilities
Facilities: Touted as India's Shanghai, to have international airport, sea port connectivity, metro rail, expressway
Linkages: To benefit DMIC and provide logistics support to Dedicated Freight Corridor (DFC); high-access corridor with city centre, industrial, logistic, knowledge & IT, recreation & sports, entertainment
Jobs: To double the region's employment potential, triple industrial output and quadruple exports
Investments: Potential to draw Rs 60,000 crore to Rs 70,000 crore a year

On course
2009
May: 22 villages in Ahmedabad's twin talukas of Barwala and Dhanduka
notified as an SIR

2010
Feb: Dholera SIR Development Authority set up

2011
Mid: Work on
development plan begins

2012
May: Work on Town Planning (TP) schemes begins
Sep: GIDB notifies development plan
Oct: TP 1 and TP 2 (15,000 hectares) finalised

2013
Oct: TP 3,4,5 and 6 (42,000 hectares) finalised

2014
Aug: Dholera SIR receives environment clearance
Oct: Rs 3,000-cr fund infusion cleared