With monsoon rainfall 16% below the long-period average, total sowing area is down by 7% at 56.7 million hectares so far this season.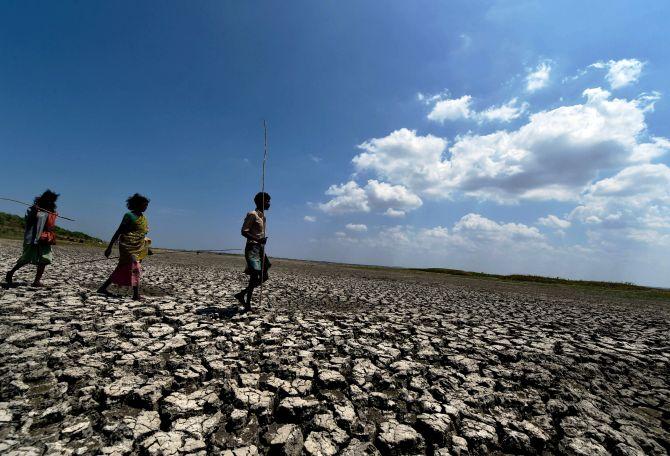 Sales of seeds and agrochemicals were muted in the April-June quarter for agricultural input companies, due to the delay in rainfall.
Bayer CropScience reported a 20 per cent decline in revenue to Rs 663.6 crore from the corresponding period last year.
Profit before exceptional items and tax fell 49 per cent to Rs 117.4 crore.
"The late onset of monsoon and delayed kharif sowing resulted in deferment of product placement in the market, which impacted our Q1 (financial year's first quarter) results.
"While the rain deficit has reduced in July and would support improved sales growth in Q2, significant delays continue in some areas of western and southern India, which could impact our results," said D Narain, vice-chairman.
Rallis India's sales grew in the quarter but primarily due to its international business.
Overall sales jumped nine per cent, with overseas business growth of 12 per cent.
Domestic operations suff­e­r­ed, as the lacklustre monsoon kept ag­r­ochemical sales down by two per cent.
"Growth in the seeds business shrank due to contraction in sowing, with reve­n­ue creeping up three per cent, driven by bajra, maize, and cotton.
"All in all, t­h­e impact on gross margins continues (d­o­wn about 150 basis points) as the sp­i­­ke in raw material prices persists, albeit marginally, along with pressure on pe­n­­dimethalin," said Rohan Gu­­pta, an analyst with Edelweiss Securities.
Sanjiv Lal, managing director at Rallis India, said: "Although the monsoon was delayed and impacted sowing, revamped channel policies and improved price realisation yielded a satisfactory performance both in agrochemicals and seeds in the domestic market.
"There has also been strong growth in our international crop protection chemical business and this momentum is expected to continue."
Sowing data across kharif crops has been a worry for agri input companies.
With monsoon rainfall 16 per cent below the long-period average (LPA), total sowing area is down by seven per cent at 56.7 million hectares (ha) so far this season.
Barring cotton, the area under all crops reported a decline.
"If the situation persists for two weeks, 2019-20 could be another year of subdued growth for the agri-input industry at large and the agrochemical industry in particular," said Prashan Biyani, analyst with brokerage Prabhudas Lil­la­d­her.
Fertiliser firms also faced margin pr­essure. Coromandel International, for eg., reported revenue of Rs 2,130 crore in th­e quarter, down 16 per cent from a year before.
Photograph: PTI Photo