Sales of refrigerators were higher this year versus last year.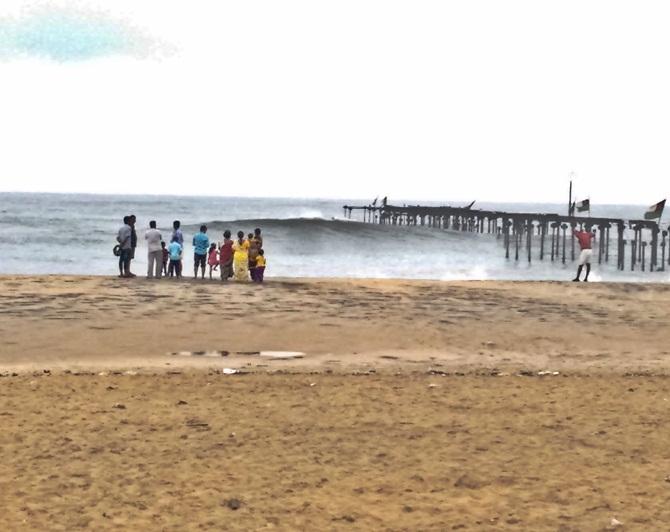 Anirudh Dhoot, director, Videocon Industries, is a happy man these days.

He says the 2016 summer season has been the best in three years for his company, a prominent maker of white and brown goods.
And, another piece of news is adding shine on his face.

India Meteorological Department (IMD) announced on Sunday that the monsoon season this year would be delayed by a week.
While fast-moving consumer goods (FMCG) companies are clearly not excited to hear of this delay, companies that market summer-related products are happy.
"I expect sales of air conditioners and refrigerators to remain strong till June 15," Dhoot says. "The AC market this year should grow by about 20 per cent, while refrigerators should grow 15 per cent this summer over last year," Dhoot, former president of the Consumer Electronics and Appliance Manufacturers' Association (CEAMA), says.
Trade sources Business Standard contacted said most AC brands were facing a stock-out situation, owing to the heat wave across the country.
Refrigerator sales were still higher this year versus last year.
"Refrigerators as a category are also sold in the second half of the year, unlike air conditioners which tend to be pushed heavily during the summer season. Despite a buffer available, most refrigerator brands have seen healthy double-digit growth this summer," says Y V Verma, a consumer durables and electronics expert who was earlier with LG Electronics and Onida.
Other categories that ride the heat wave such as fans, air coolers, beverages and ice-creams are no different in their assessment of the market.
Nitin Arora, chief executive of the RJ Corp-promoted Cream Bell Ice-creams, says, "We are in the middle of the summer season and sales are already up 30-40 per cent compared to 2015. The way things are going, sales growth could touch 50-60 per cent on a year-on-year basis."
A prolonged summer, however, could affect milk production and lead to price inflation.

"It is a double-edged sword. While, in the short-term a longer summer season will translate into huge sales growth, if it extends beyond a certain time, commodity prices will shoot up," says Subhashis Basu, business head, dairy products, Mother Dairy Fruit and Vegetable.
In April, sales of ice-creams went up by 25 per cent and sales of cold beverages like lassi and butter milk doubled from last year for Mother Dairy.
Harvinder Singh, president, home appliances and sewing machines, Usha International, says, "An extended summer will help the cooler market as more consumers will pick up the product now. Usually demand for coolers tends to slow by the end of May. But an extended summer like this will keep the demand going well into June."
Kapil Agarwal, vice-president, marketing, Whirlpool of India, says, "It is likely to be a long and strong summer this year. And with innovation at our core, Whirlpool is seeing strong double-digit growth."
Executives at Coca-Cola and PepsiCo said they were also hopeful of reporting double-digit growth this summer after a long time. Last year, Coca-Cola had to slash production because a cool summer had resulted in a volume de-growth for the company as well as the industry as a whole.
Typically, summers in India set in by March-April. This year, it did so almost a month earlier, especially in the south and west. By March-end, summer had arrived in the north and east as well, raising temperatures across the country.
TWO SIDES TO EVERY STORY
Forecast: The IMD on Sunday said that the monsoon season this year would be delayed by a week
Good news: Makers of ACs, fans, coolers and others expect to do brisk business this year. Most of them have posted sales growth in excess of 15-20% this summer.
Expectation is that monsoon delay will add incremental sales of about 5-10% to the kitty
Bad news: For FMCG firms, a delay in monsoons is not good news. Reason for this is the pain in rural areas will be extended and for most firms, rural India accounts for a third of their sales
In the past: In the past two years, a cooler summer punctuated by unseasonal rains had hit the sales of makers of cooling products