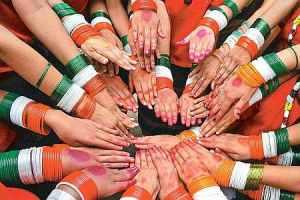 The defeat of the Bharatiya Janata Party in the Delhi Assembly elections will not slow down the pace of economic reforms, Finance Minister Arun Jaitley asserted on Thursday.
In his first comments after the near-whitewash of his party in the Delhi polls, he said the government was determined to go ahead on the path of economic reforms.
"The fact that four (state assembly) elections have been won and one has not been won is absolutely no ground for believing that there will be any slowdown on the path which we have undertaken," he said while addressing a joint press conference with US Treasury Secretary Jacob Lew at the end of 5th Indo-US Economic and Financial Partnership meeting.
Jaitley's comments assume significance against the backdrop of experts raising questions whether the government would resort to populism in the wake of electoral reverse.
The kind of reforms that the government has been undertaking, he said, would bring in investment, generate jobs, improve the quality of life of people and also help in alleviating poverty.
Jaitley is scheduled to present his first full Budget for 2015-16 on February 28 which among other things will unveil government's strategy to boost economic growth.
The BJP suffered a crushing defeat in the Delhi Assembly election winning only three out of the 70 seats.
Ever since its spectacular victory in the May Parliament elections, the BJP notched power in Haryana, Maharashtra, Jharkhand and emerged the second largest party in Jammu and Kashmir.
Since coming to power in May last, the government has taken a slew of economic reforms, especially easing of the foreign investment norms.