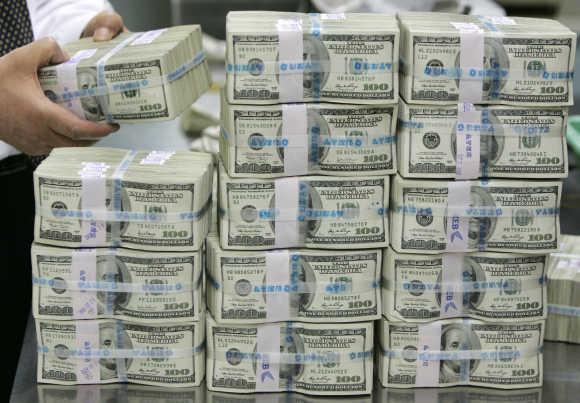 Seeking to spur foreign investments, Finance Minister P Chidambaram has said the Union Cabinet will decide on raising FDI caps in different sectors in the third week of this month.
The Department of Industrial Policy and Promotion (DIPP) is holding consultations with different ministries on the suggestion of the Finance Ministry which, has proposed sweeping changes in FDI regime in sectors like defence, telecom and multi-brand retail.
"The DIPP is calling each ministry and asking for its views in writing. They have told me that they will bring a paper to Cabinet. Hopefully in the second week, it will be sent to the Cabinet and then we should be able to take a decision in the third week," Chidambaram told PTI.
He also said he has met Commerce and Industry Minister Anand Sharma and reviewed some papers that would be put before the Cabinet. "...we have drawn up some timelines. These (the papers) will come to the Cabinet in the second and third week of July," he added.
Seeking to promote India as an investment destination, the Finance Ministry on June 18 favoured higher sectoral caps in almost all sectors including defence, multi-brand retail and telecom.
Virtually doing away with the 26 per cent ceiling, a committee headed by Economic Affairs Secretary Arvind Mayaram recommended that FDI limit be raised to 49 per cent in almost all sectors through automatic route.
The Committee suggested that FDI in defence be raised to 49 per cent under the government approval route, from 26 per cent at present. Besides, it has proposed to increase FDI cap to 74 per cent in the multi-brand retail trading under the government approval route.
It also proposed raising the cap to 49 per cent under automatic route in sectors like single-brand retail, existing pharma companies, power and commodity exchanges, PSU banks, tea plantation, print media, PSU petroleum refinery, asset reconstruction companies, stock exchanges, insurance, depositories and clearing corporations and satellite services.
As regards courier services, the Mayaram panel said FDI up to 100 per cent be allowed under automatic route. In the civil aviation sector, the committee suggested 100 per cent FDI in non-scheduled air transport services under the automatic route as against 49 per cent.