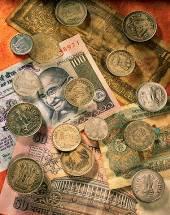 The government said on Tuesday Canara Bank is conducting forensic audit of the accounts of troubled Deccan Chronicle Holdings Ltd, which runs a media group and owns an Indian Premier League cricket team.

"Canara Bank is the lead banker of lenders' consortium to DCH and the bank is conducting forensic audit of DCH," Financial Services Secretary D K Mittal told reporters.

He said the bank will 'see if there are any faults and discrepancies' in DCH.

Mittal said the government will also study the risk of systemic failure in the case of DCH as banks exposure to the company stands at around Rs 5,000 crore (Rs 50 billion).

"Government is aware of the Deccan Chronicle Holdings Ltd situation. Government wants
to study systemic failure in case of DCH," he said.
Mittal said the total exposure of banks to DCHL stands at around Rs 5,000 crore (Rs 50 billion) of which exposure of public sector banks alone is around Rs 3,800 crore (Rs 38 billion).
DCH, the owner of IPL franchisee Deccan Chargers, has not been able to pay the salaries to the players forcing the BCCI to look out for a prospective buyer.
Shares of Deccan Chronicle Holdings closed at Rs 12.25, down 7.62 per cent over previous close on the BSE.
Meanwhile, Registrar of Companies has initiated a preliminary scrutiny of the books of media group Deccan Chronicle Holdings, which is grappling with financial problems.
"The case is being looked at a very preliminary stage by the RoC," Secretary at Ministry of Corporate Affairs Naved Massod said.