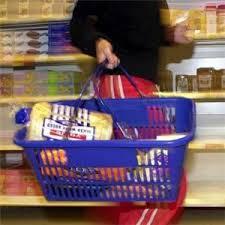 Nielsen has recently looked at seven facets of the Indian consumer. In the first of a seven-part series, Nielsen shows by how much deals, research on the Internet and the saleperson's pitch sway the consumer.

It measures the effect on consumers on the market for a house, a loan, a car, travel products, FMCG and even a movie ticket.

Its studies have shown that the spending patterns of consumers -- particularly decision-makers -- can be influenced to a large degree with great deals, strong brand presence on the Internet, and productive person-to-person interactions.

'Dealing' right

Promotions influence $10 billion worth of sales every year.

Smart deals can change the minds of between a fifth and half of all shoppers across several product categories.

At least one in every four shoppers for FMCG buys more due to promotions offered.

As many as 80 per cent of movie-goers made changes to their plans to avail of discounts or offers.

More than two out of five (44 per cent of) consumers wait for better deals before taking out a loan.

Travellers prefer instan cash-back offers over loyalty points.

Netting customers

Between a third and two-third of buyers log on to the Internet for their pre-purchase
activities.
The influence of the digital space is estimated to be around $14 billion. Importantly, influential affluent shoppers rely on the Internet for their information, highlighting the need for companies to build brands online.
'Earned' media from viewer word of mouth and social networking are the most influential sources of information for Indian consumers.
Almost half of automobile consumers in the country now follow the ROPO method: Research Online, Purchase Offline. "Technical specifications" topped the most-searched information list.
The human touch
Half of those looking for loans and three out of every four automobile buyers say they will change their preferences based on their experience with company employees.
Three out of five car buyers said that they had finalised on the model, brand and fuel type decisions before visiting the showroom. However, when the time came to make their final purchase, a considerable number of consumers also said they changed their minds.
While consumers decide most details before borrowing a loan, they don't decide all aspects.
This is exactly where influencers can step in and make final alterations and recommendations.
If only brands become more active on these fronts, by grabbing the attention of choice-conscious urban Indian consumers, they could shift demand to the tune of $20 billion in key categories.