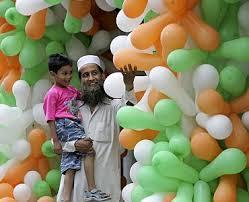 The decision of two marquee Japanese names -- Daiichi Sankyo and NTT Docomo -- to exit their Indian investments might give an impression that investors from that country are treading cautiously on their India plans.

But a careful look at the deals they are signing, in sectors ranging from finance to food & beverages, suggests otherwise.

While the two high-profile exits in pharmaceutical and telecom have raised concerns over regulatory hassles in the country, Japanese investors are still keen to tap into India's consumer growth story and many more merger and acquisition deals are in the offing in this space.

Satish Khanna, former president of Lupin Ltd and advisor to many Japanese drug companies, says: "Daiichi Sankyo's or Docomo's exit should not mean a lack of Japanese interest in India.

"They are keen to actively participate in the growing and strategic Indian market, in multiple industries."

A couple of months ago, Japan's Mitsui Global Investments, along with Goldman Sachs, invested Rs 315 crore (Rs 3.15 billion) in a start-up launched by Arumugam Mahendran, former managing director of Godrej Consumer Products.

And, one of Japan's largest investor firms and consumer internet-focused incubators, Netprice.com, is looking to tap into India's payment solution space with its December 2013 investment in CitrusPay, a Mumbai-based mobile payments solutions provider.

Also, Suntory Holdings, a $23-billion Japanese beverage major, has been looking to buy out an Indian alcohol manufacturer.

Tilakanagar Industries and Radico Khaitan are among those it has had talks with.

Besides Suntory, companies like Kikkoman (maker of soy sauce, seasonings and flavours) and Nissin Foods (maker of Top Ramen Noodles) are looking to step up their investments in India, either through joint ventures or acquisitions.

Singhi Advisors Founder Mahesh Singhi says: "Going with the consumption story and investment-led growth characteristic of the Indian sub-continent, sectors like consumer, power, financial services, information technology, industrials and engineering have proved successful and satisfying hunting grounds for Japanese investors like Hitachi, Mitsubishi, Sony, Panasonic, Toshiba and Aica."

Apart from these, Mukesh Ambani-promoted Reliance Industries Ltd (RIL) recently took a $550-million loan, from JBIC (Japan Bank for International Cooperation) and a group of other Japanese banks backed by NEXI, to part-fund the expansion of its petrochemical plant and set up a new gasification unit.

Tata Consultancy Services, India's largest IT company, too, has joined hands with Japan's Mitsubishi Corp to merge their subsidiaries and form a new IT services company to tap the market in that country.

On India's regulatory hassles, however, experts believe the country needs to make the processes easier and provide better infrastructure to attract more Japanese investments.

HS Prabhakar, associate professor for Japanese studies at Center for East Asian Studies, Jawaharlal Nehru University, says: "India is still unable to provide an even spread of quality infrastructure to attract more of Japanese foreign direct investment.

Also, more reforms related to land acquisition, taxation and labour laws would be necessary. Japan's Shinzo Abe administration is set to draw up its second round of growth-strategy policies in June.

"So, if India is able to push more reforms, it will certainly attract more FDI from there."

According to the Singhi Advisors founder, there are two elements to the budding Indo-Japanese relationship.

First, the economic interest driven by high economic growth in India over the past decade.

And second, the need to seek overseas alternatives to Japan's demand-constrained economy.

At present, Japan is India's fourth-largest foreign investor, with an accumulated FDI of $14.5 billion from April 2000 to March 2013. From 2004-05 to 2011-12, the value of trade between the two countries has tripled to $18.5 billion.

While more than 1,000 Japanese companies are present in India, a few of their Indian subsidiaries -- Japanese motorcycle and small car maker Suzuki's Indian arm, Maruti Suzuki, for example -- have become market leaders in their respective sectors.
Image: While the two high-profile exits in pharmaceutical and telecom have raised concerns over regulatory hassles in the country, Japanese investors are still keen to tap into India's consumer growth story; Photograph: Reuters