Indian Hotels, Tata Steel, Tata Teleservices, Tata Motors, Tata Power need some immediate attention of the Tata Group chairman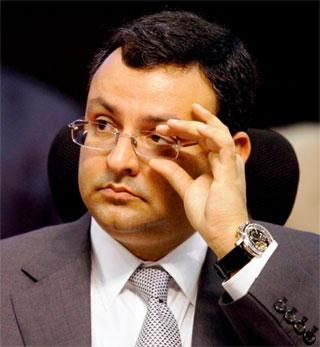 Tata Group chairman Cyrus Mistry has his hands full as quite a few companies in the group still needs his attention for a permanent resolution of their problems.
While Tata Steel's European operations continues to face headwinds, its effort to sell long products can help restructuring of the business there. But that may not be the end of the problem as demand fails to pick up in the continent. Another challenge that Mistry has at hand is to deal with group's telecom venture Tata Teleservices.
The unlisted firm posted Rs 6,166-crore (Rs 61.66 billion) loss at the back of Rs 10,452-crore (Rs 104.52 billion) revenue for 2013-14. The continued losses prompted the Japanese partner NTT DoCoMo to exercise put option to sell its 26.5 per cent stake back to the Tatas at Rs 7,200 crore (Rs 72 billion). This near half of what the Japanese company had paid in 2009.
The company that operates on dual technology platform- GSM and CDMA- has failed to turn profitable. On subscribers basis also it has not been able to come in the top five and facing heat from the competition as the new subscriber addition has come down.
"The group's diversification effort of the past decade has had a mixed result," says Dhananjay Sinha, economist and strategist at Emkay Global Financial Services. "So there is a constant need for re-strategising the business," he says.
On domestic front another challenge is at Tata Motors, which has seen demand slowing down for both commercial and passenger vehicle businesses. The company has not had a managing director for about a year since former head Karl Slym passed away in January in an unfortunate incident. While truck business is expected to pick up with the upturn in economic cycle, the passenger car business has much bigger challenge.
In September the company roped in Maruti Suzuki's chief operating officer Mayank Pareek as president of passenger vehicle business. While the company has received good response for its newly launched sedan Zest, it needs more rigour to face the competition, which has pushed it out of the top 3 league.
Tata Power, Indian Hotels are other two companies facing the headwinds as they have been reporting consecutive losses and need attention. Tata Power's request to increase tariff for power produced at Mundra UMPP is stuck with regulators. The company is recording losses as the imported coal based plant faced problems when Indonesian government made an unexpected increase in price for the fuel.
Indian Hotels bought costly assets in the last decade in key source markets including America which led to stretched finances taking debt equity ratio to 1.3. It now has 16 hotels in these markets but the high interest costs are eating away the profitability at a time when economic downturn has affected rentals. The company's former managing direct Raymond Bickson made a sudden exit this year when Rakesh Sarna was roped in from Hyatt as the new managing director for the company.
"The efforts to address the challenges are visible at most of the fronts, but one can not expect the resolution of these issues in such a short span of time," says the head of a bulge bracket investment bank who has advised the group earlier. He did not wish to be identified.