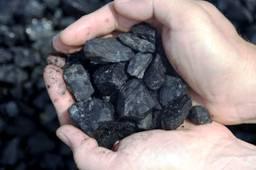 The Central Vigilance Commission has referred to the Central Bureau of Investigation the case of alleged irregularities in allocation of coal blocks to public and private companies that has brought the government under attack from the Opposition.
The CVC had forwarded the case to CBI for probing the alleged irregularities in the coal block allocation process adopted by the Centre and related issues, sources said.
CBI officials, tightlipped about the reference issue, reportedly held a meeting on Thursday in which the issue was discussed in detail, sources said.
The meeting, chaired by the CBI chief, discussed all aspects of the reference received from the vigilance panel and also which branch should handle the probe, they said.
According to the leaked comptroller and auditor general draft report appearing in the media, the government's failure to auction 155 coal blocks between 2004 and 2009 may have resulted in windfall gains to the tune of Rs 10.7 lakh crore to power companies, some of them PSUs.
The government had denied the figures quoted in the leaked report and said there was no final report from the auditor.
However, the Opposition and Team Anna had demanded a probe into the case. BJP leader Prakash Javdekar has also made a complaint to the CVC, seeking a probe in the allocation of coal blocks by the government.
When contacted, Javedkar said, "We have made
a formal complaint to the CVC because there were so many glaring lacunae that needed to be probed.
"If the inquiry has been ordered, it's good."
The leaked draft report of CAG was quoted in a news report published by
The Times of India
as finding "undue benefit" extended to companies through allotment of 155 coal blocks between 2004 and 2009.
The CAG had dismissed the draft report, and its content, calling it "exceedingly misleading" within hours of the publication of the ToI report.
"The details being brought out were observations which are under discussions at a very preliminary stage and do not even constitute our pre-final draft and, hence, are exceedingly misleading," the CAG had said in a letter to the Prime Minister's Office.
As major private sector beneficiaries, the draft report had listed Tata Group entities, Jindal Steel & Power Ltd, Electro Steel Castings Ltd, the Anil Agarwal Group firms, Bhushan Power & Steel Ltd, Adani Group, Arcelor Mittal India and Lanco among others.
State-owned power producer NTPC Ltd's name also figured in the list.
Companies listed in the report had responded to the development by categorically denying any undue benefit.
NTPC Ltd had said there was no way it could have made windfall profit out of the coal produced from these mines, as under the CERC regulated regime, the cost of coal from these mines would be passed through in the power rates.