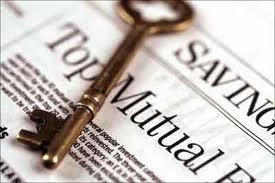 India's equity mutual funds are cheering this year, with local investors coming back to the segment in droves.
At Rs 38,770 crore (Rs 387.7 billion), net inflows into equity schemes in the first seven months of 2014-15 have already exceeded those in all previous years, except the Rs 47,000 crore (Rs 470 billion) during 2007-08, the year when the previous bull market was at its peak.

Net inflows of Rs 5,600 crore (Rs 56 billion) in October this year (Rs 5,427 crore or Rs 54.27 billion in equity funds and Rs 173 crore or Rs 1.73 billion in equity-linked savings schemes, or ELSS) took the total beyond the previous second-best -- Rs 36,675 crore (Rs 366.75 billion) during 2005-06.

According to industry experts, the outlook remains bullish. Milind Barve, managing director of HDFC Mutual Fund, said: "Clearly, there has been a strong return to equity as an asset class.
"The industry is witnessing such inflows after a gap of six or seven years. Investors are fast realising that they cannot afford to miss the segment."

The fear of missing out on the rally has also seen more investor accounts, or folios, being opened.
About 700,000 new equity accounts have been opened between April and October this year -- average net addition of 3,500 folios a day.

The total number of equity investor accounts is closing in on the 30-million mark, at 29.91 million.
At the beginning of the year, the number stood at 29.1 million, the lowest since the investor base had touched a high of 41 million in 2008-09.
Around 8.5 million folios were closed in the past two financial years.

The trend now appears to have decisively reversed.
Sector executives say smaller towns and cities could propel the growth further.
At present, India's top five cities -- Mumbai, Delhi, Kolkata, Chennai and Bengaluru -- account for nearly 72 per cent of total assets under management of the industry.
Officials suggest places beyond the top 15 cities, referred to as the B-15 cities, would play a more significant role.

Nimesh Shah, managing director & chief executive of ICICI Prudential Mutual Fund, said: "We are witnessing an increased level of enthusiasm for distributing mutual funds in B-15 cities.
"With the equity market generating superior returns in the past few months, a reasonable breadth of B-15 investors has been built. They are happy with their investments and the momentum is only increasing."

Reliance Mutual Fund CEO Sundeep Sikka said: "I believe a large part of growth in the mutual fund industry will come from B-15 locations in the long term.
At present, 16-20 per cent of equity inflows come from B-15 locations; the aim is to increase folios, along with sale of simpler products like systematic investment plans, from these locations."

According to Sikka, also chairman of the Association of Mutual Funds in India, the share of B15 folios in overall retail folios moved up from 43 per cent to 48 per cent in the 15 months ended June.

As on October 31, the industry offered 390 equity-related schemes, managing an asset size of Rs 2.97 lakh crore (Rs 2.97 trillion).
Equity assets now account for 27 per cent of the Rs 10.95 lakh crore (Rs 10.95 trillion) worth of assets under management.