India Cements and its brands such as Coromandel, Sankar and Rasi may be household names in the South, but in the North and West, the cement bags sport the tagline - 'From the house of CSK'.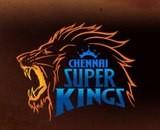 India Cements is a relatively new entrant in the North and West, which have largely been dominated by companies such as Holcim and Grasim.

So the Chennai Super Kings (CSK) name and association with Mahendra Singh Dhoni are the biggest draw.

Instant recall is just one of the many benefits that the Chennai Super Kings franchise holder is getting from its $91 million acquisition in 2008.

For example, it has managed to rope in around 500 dealers in Gujarat without much promotional efforts.

The company says it is gaining fast because of its strategy – extending brand CSK into the market by being associated with cricket's most valuable property, the Indian Premier League that consists of 10 teams.

"We are exploring many more ways to harness the huge potential offered by the CSK brand," says Rakesh Singh, joint president - marketing, India Cements and vice president-marketing, CSK.

The brand has also helped the company foray into Madhya Pradesh, Gujarat and Rajasthan.

"We could penetrate and capture market share in these states mainly due to CSK," Singh adds.

India Cements' manufacturing plant at Mahi in Rajasthan is going at 100 per cent capacity utilisation. The plant caters to the northern market for India Cements, says Singh.

N Srinivasan, vice-chairman and managing director, India Cements, says the CSK brand has helped the company save substantial advertisement cost in these two major markets for the cement industry.

India Cements does not spend on advertising the CSK brand. It has been taken care of by the sponsors.

"It is part of the agreement that the sponsors will promote brand CSK," says Singh.

The team has won the 2010 IPL and the Champions League in South Africa, apart from being runners-up in 2008 IPL and a semi-finalist in 2009 tournament.

The franchise, which India Cements bagged for Rs 360 crore (Rs 3.6 billion), has also started earning for the company.

India Cements says the income from the franchise rose by 23 per cent to Rs 84 crore in 2009-10.

IPL's branded business value itself has doubled to $4.13 billion (Rs 18,998 crore) from $2.01 billion (around Rs 9,245 crore) a year ago.

CSK has been ranked as the most valuable IPL franchise at $48.4 million (around Rs 222.64 crore), according to a latest study by the UK-based Brand Finance.

For the current season, which started on April 8, the company has raised four-fold the entry price for its sponsorships.

Aircel has signed the most expensive sponsorship deal in the IPL with CSK — the telecom service provider has paid more than Rs 85 crore (Rs 850 million) to renew its sponsorship contract with the team.

The deal beats Hero Honda's estimated Rs 75-crore (Rs 750 million) deal to sponsor Mumbai Indians for three years.

Apart from Aircel, the team list of sponsors include telecom company Aircel, lubricants manufacturer Gulf Oil, Amarapali, sports apparel manufacturer Reebok, PepsiCo's arm 7UP, Wrigley's, Murugappa Group company TI Cycles, paper manufacturer Ballarpur Industries Limited and liquor manufacturer Tilaknagar Industries for its brand Mansion House.

Other companies have also benefited from the CSK association.

For example, Gulf Oil, a Hinduja Group company, has inked a deal with CSK to strengthen its presence in the southern market.

The company is already one of the sponsors for Kings XI of Punjab. Gulf Oil will invest around $2 million annually on sponsorship and brand promotion activities surrounding it.

The company expects its growth to be three times the market growth, while the lubricant oils market in the South is currently estimated to be $2 billion and growing at six-eight per cent. The southern states account for 28 per cent of its revenues.

"By sponsoring these two teams, we expect one per cent increase in market share," says Ravi Chawla, president – lubes business, Gulf Oil.

It was growing at 15-20 per cent till three years back, and now growing at 35 per cent, after its association with IPL.