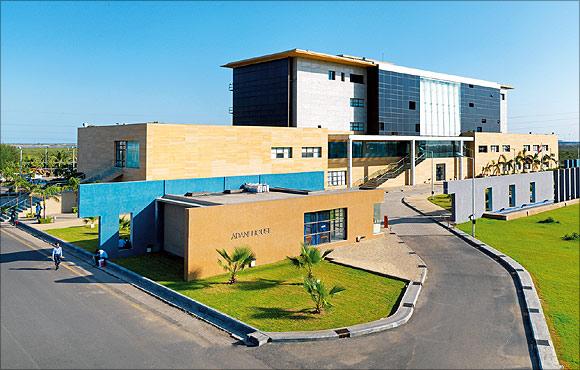 After Congress questioned the logic of the $1 billion loan to the Adani group, the Communist Party of India (CPI) on Friday joined issue demanding RBI's intervention in the matter.
The Congress had questioned the decision of State Bank of India to give $1 billion loan to Adani group for the development of Carmichael coal mine during Prime Minister Narendra Modi's just concluded visit to Australia.
Dismissing it as "mere technicality," CPI refused to accept the defence of the SBI that it had only signed an "MoU" with Adani group and that the loan will be advanced only after "due diligence".
CPI general secretary S Sudhakar Reddy said that "it is a mere technicality, they (SBI) did not say no and that we have not decided. They only said the final decision will be taken by the board."
Stating that the decision of the board of directors was needed, Reddy said the "decision has been taken and the decision needs technical sanction."
"When such a big amount is advanced, naturally the board has to take a decision. It is, however, only a technicality."
The sanction of loan to Adani group is "more or less support for a particular group by BJP or supporters of Prime Minister Narendra Modi," he said.
Asked if CPI was for intervention by the RBI, Rajya Sabha MP D Raja said,"definitely, the RBI has prerogative to look into such dubious advances."
Asked if his party saw a "quid pro quo" between the BJP and the Adani group, he said,"definitely," adding "it is known to everybody and that is why the BJP says it is for the SBI to explain."
"Why should the ruling party come out and say that it has nothing to do with Adani group."
Alleging "crony capitalism" behind the loan to Adani, Congress had said the government was only interested in working for the rich and its promised "good days" have come only for them.
On Justice Nanavati Commission report's clean chit to Modi, Reddy said, "there have been several commissions and several reports, but the truth unfortunately is large number of people were killed and 1-2 lakh people were thrown out of their houses."
As regards e-auction of coal blocks by the Centre, Reddy said, "there is a necessity for an all party meeting," adding "from outside, the scheme looked alright like the first come first served basis followed during UPA-I for telecom licencing."
"The system was, however, manipulated," he said."The Centre should only allow exploration of coal mines and these mines should be the property of the nation."

Stating that transparency is important, D Raja said "it is doubtful how far this system of e-auction will ensure transparency."