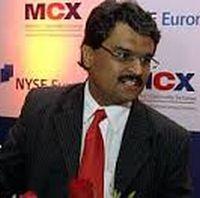 A Mumbai court on Tuesday rejected the bail application of MCX promoter Jignesh Shah arrested in connection with the Rs 5600 crore (Rs 56 billion) NSEL scam.
However, the designated Maharashtra Protection of Interest of Depositors (MPID) Act court judge D P Surana granted bail to Shah's aide and former chief executive of MCX Shreekant Javalgekar.
"The bail application of Shah is rejected while the bail application of Javalgekar is allowed," said judge Surana.
The court, while granting Javalgekar bail on a bond of Rs 10,00,000, directed him report to the office of the Economic Offences Wing of Mumbai police every alternative day till the filing of the charge sheet.
The court also asked Javalgekar to surrender his passport to the investigating agency, besides directing him not to induce any person connected with the case.
Shah had maintained that he being a non-executive director of National Stock Exchange Ltd (NSEL) was not involved in its day-to-day operations.
His claim was contested by the prosecution and lawyer of one of the NSEL investors who has been allowed to intervene by the court.
They insisted that Shah was aware of the goings-on and was equally responsible for the scam.
Shah and Javalgekar were arrested on May 7.
Shah had come under the scanner of Economic Offences Wing and other agencies last year when NSEL, part of the Financial Technologies (India) Limited founded by Shah, faced a payment crisis as nearly 18,000 of its investors allegedly lost millions of rupees.