In a bid to step up financial inclusion, the Reserve Bank of India (RBI) has permitted all business correspondents (BCs) or representative of any one particular bank to conduct business for other banks as well.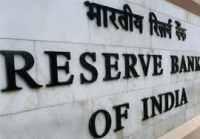 The RBI has allowed "interoperability" system at the retail outlets which is the point of customer interface, RBI said in a circular.

Business correspondents are bank representatives who, besides helping rural people to open bank accounts, also facilitate in banking transactions.

The central bank said any business correspondent authorised by a bank would now be able to offer services like cash transactions to customers of other banks if the lender doesn't have a branch of the same bank.

"Such customer services will have to be a part of the core banking solution (CBS) network of the lenders," the RBI said, adding it should follow the standard operating procedures which is to be advised by the Indian Banks' Association (IBA).

"The business correspondents or its retail outlet or sub-agent
at the point of customer interface would continue to represent the bank, which has appointed them," it added.
The development would also help government to provide cash subsidy directly to the beneficiary, according to the experts.
The direct transfer of subsidy will help plug any pilferages during government's money transfers.
The RBI said banks were also advised to strictly adhere to norms on managing risks and code of conduct during outsourcing of financial services, adding banks will be fully responsible for the actions of the business correspondents or sub agents.
Earlier, the RBI has permitted a business correspondent to work in more than one bank but they could provide banking services of only one bank which employed the BC.