A key question in the minds of people who have been defrauded, including the Hero group, is why Citibank went to police when the matter was close to being resolved? Companies discovered the fraud around a month back and 'the matter was almost resolved', with Shivraj Puri undertaking to return the money, say people in the know.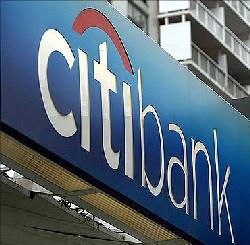 "Obviously, the bank was sleeping. A branch manager can easily trace the money. It's been a month that the fraud came to light. Neither the bank nor the companies wanted the news to be leaked, as it would have hit their reputation. It is a mystery why the bank went to police when the matter was being resolved,'' a person in the know says.
The Hero group didn't have much to say beyond issuing a statement on Friday.
It transpires that Shivraj Puri, the suave Citi banker, approached corporate clients with a 90-day deposit scheme that promised 2 per cent monthly return.

Treasury chaps, like Hero Corporate Service CFO Sanjay Gupta, keen to show results to their bosses, fell for it. Gupta took the proposal to Hero Corporate Service Chairman Sunil Kant Munjal.

Puri, who many believed to be the grandson of a former banker, dropped big names - like Vikram Pandit (would say how he was trying to turn around Citi and they were pitching in by raising Rs 400 crore through this scheme), or a newsprint importer who had invested - to lure a firm into the deal.

Sunil Munjal did not respond to an SMS query.

Soon, other Hero group companies came to know about this 'wonderful deal,' and many of the entities invested in varying amounts - Rs 10 crore, Rs 20 crore, or Rs 50 crore.

A few of them even asked Puri why it was only 2 per cent and not 3 or 3.5 per cent! Yet, they invested in the 2-per-cent scheme by issuing cheques to Citibank.

Sanjay Gupta became a point of reference for other group companies. Another faction of the Munjal family is feared to have a Rs 75-crore exposure.

"The modus operandi was simple: divert the money to stock markets. It seems it was a structured product, which most people didn't understand, as they could be pure equity or a blended product. Or else, how can they guarantee return? There's no banking instrument that offers 18-24 per cent return. This also highlights the important role CFOs play, as most promoters don't understand these products; the investments are managed by the finance manager," says a Delhi-based CFO.

When the fraud came to light, Puri offered to pay back, willing to even sell his properties. The matter almost got resolved when the bank went to the police, say people in the know.

What prompted it to do so? Was it pressure from Citi's global headquarters to adhere to governance norms? Or, was it simply the branch realising that resolving the fraud was beyond its means? It remains a puzzle for many corporate clients.