Consumer activist Jehangir B Gai explains an important new ruling by the National Commission.
Illustration: Uttam Ghosh/Rediff.com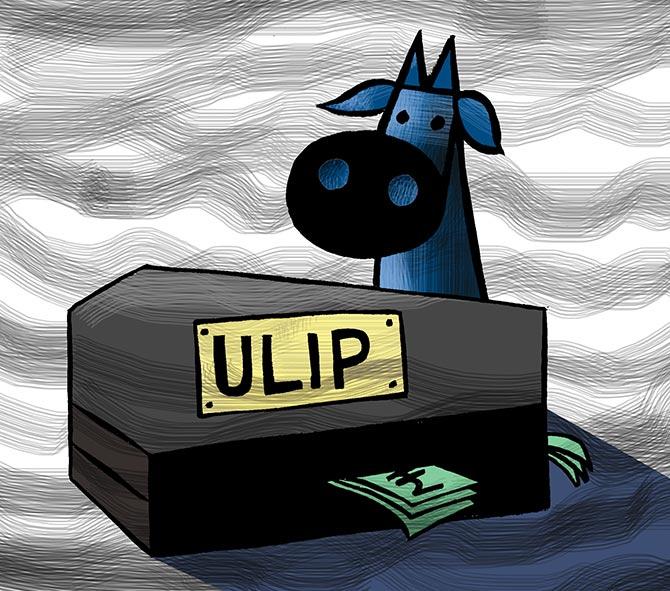 The National Commission had decided that disputes pertaining to unit-linked insurance plans (Ulips) would not fall within the ambit of the Consumer Protection Act since the units are investments made in the stock market and traded for speculative gains.
However, in an important ruling recently, the National Commission has now distinguished that its interpretation would not apply in the case of a death benefit claim under the same policy.
Paramjit Kaur's husband Balbir Singh had taken a Ulip from MetLife Insurance.
The policy, which was issued on February 20, 2008, was to mature after a period of 20 years.
The sum assured was Rs 480,000 for which the quarterly premium was Rs 6,000.
The policy provided that in case of death before maturity, the nominee would be entitled to receive the investment value along with the sum insured.
After Balbir expired on September 25, 2008, his widow Paramjit lodged a claim as the nominee.
The insurer repudiated it on the ground that the policy was not in force on the date of death.
It said the policy had lapsed due to non-payment of the premium instalments.
Paramjit filed a complaint before the Ludhiana District Forum.
MetLife contested the case, contending that a consumer dispute would not be maintainable as it was an investment-linked policy, which resulted in a profit from market gains and was taken for commercial considerations.
On merits, the insurer reiterated its stand that the repudiation was justified as the policy had lapsed.
The Forum upheld the objection to the maintainability of the complaint and dismissed it.
Paramjit appealed to the Punjab State Commission, which observed that the policy was taken for the investment of the premium amount in the share market, which would be construed as a speculative transaction, and so it would not constitute a consumer dispute.
Hence, it concurred with the view of the District Forum and dismissed her appeal.
Paramjit then filed a revision before the National Commission, contending that the policy was not for speculation, but it was a unit-linked insurance policy, and her claim was for death benefit which was within the scope of the insurance cover.
The Commission observed that there was no dispute that death benefit was available under the policy.
The National Commission noted that the District Forum, as well as the State Commission, had merely dwelt upon the investment aspect while ignoring the insurance coverage that provided for death benefit payable to the widow as the nominee.
Accordingly, by its order of November 27, 2019, delivered by Justice Deepa Sharma, the National Commission set aside the orders of the District Forum and the State Commission.
It held the complaint to be maintainable and remanded it back to the Forum for adjudication on merits.