You can buy a life insurance policy for someone else only if you have an insurable interest or expect financial loss from that person's death, points out Tarun Chugh, MD and CEO, Bajaj Allianz Life Insurance, answering insurance questions.
Illustration: Dominic Xavier/Rediff.com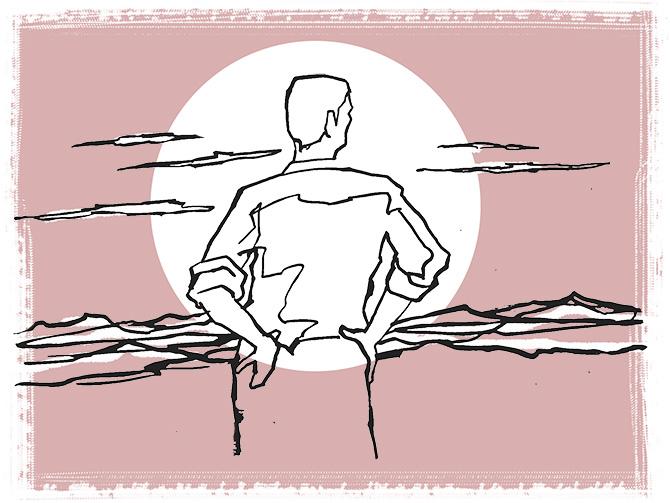 Do you think online unit linked insurance plans are a better investment option than regular Ulips?
The principal advantage of buying Ulips online is that they come with low or no allocation charges as there is no intermediary cost involved.
Also, the buying journey for the customer, when purchasing Ulips online, is more straightforward.
He enjoys easy access to the information required to make a purchase decision.
However, you may buy a Ulip through any channel you are comfortable with.
Both online and offline Ulips have similar features and benefits structure and are designed to achieve long-term financial goals.
I had bought a term plan with a Rs 50 lakh cover in 2008. Today the premiums for the same sum assured are much cheaper than my existing policy, say, by around Rs 4,000. My policy term is 30 years. Can I discontinue my current term plan and buy a new one?
You can either discontinue your current plan, or you can buy an additional term plan to ensure you have adequate cover for your current life stage.
One's decision to opt for a new policy should not be based on the premium to be paid alone.
It is essential to know, understand, and then compare the features of the product, the coverage it offers, and whether it meets your current lifestyle and life stage needs.
Do factor in your lifestyle expenses, existing liabilities, and the expected rate of inflation, along with the ever-evolving financial needs of your family before you make a purchase.
What are the benefits of a regular premium and a single premium plan? How should I decide whether to go for a regular premium or a single premium plan?
Regular premium plans are about systematically paying premiums at regular intervals - annually, half-yearly, quarterly, or even monthly, thereby enabling a policyholder to save smaller sums over the long term.
This helps a person acquire a disciplined approach towards investing for one's goals, and is ideal for individuals who have a regular income stream.
On the other hand, a single premium plan requires a policyholder to invest a lump sum at one go with a long-term horizon in mind.
Such plans are ideal for those individuals who typically get paid for projects and in a lump sum and are unsure of paying premiums at regular intervals.
The choice, however, of opting for a single premium plan or a regular premium plan should depend upon one's life goals, the amount to be invested, and the term of the policy.
Other than one's own name, in whose name can an individual buy life and health insurance policies?
You can buy a life insurance policy on someone else's life only if you have an insurable interest or expect financial loss from that person's death.
This is the condition life insurance companies look for.
Having established the insurable interest, you can buy a life insurance policy for a family member, which may include your spouse, children, and grandchildren.
You can also buy a policy where there is a business relationship, like employer-employee, key man, business partner, lender, and borrower.
Similarly, for health insurance policies, you can buy a policy in the name of spouse and children depending on the features of the plan.
Alternatively, you can include your spouse and dependent children in the same policy where you are the life assured, with individual sum insured for them.