65% of respondents find surge pricing by aggregators burdensome.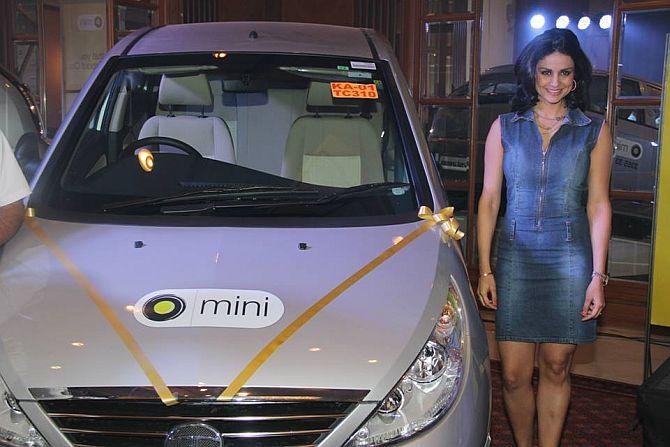 An overwhelming 94 per cent of commuters feel they are harassed by refusal of "kali-peeli" (black-and-yellow-painted traditional autos and taxis) drivers, while 80 per cent are of the opinion that app-based Ola and Uber offer better options for travel.
A total of 76,169 commuters participated in an online perception survey of app-based taxis conducted by Mumbai Grahak Panchayat (MGP) during August 27-31.
Of these, 11 per cent use Ola and Uber service every day, 40 per cent several times a week, 15 per cent once a week, 13 per cent use once a month, while 21 per cent are not regular users.
On the fares charged by app-based taxis, 47 per cent feel those of Ola and Uber are cheaper than all other modes of transport; another 22 per cent consider these to be cheaper than all taxis but costlier than auto rickshaws.
"Out of 76,169 commuters, 49,887 (65 per cent) have indicated that they find the surge-pricing of Ola and Uber burdensome," notes Varsha Raut, MGP's head – advocacy and campaign.
MGP's survey comes at a time when the Maharashtra government is in the midst of framing a new policy to regulate the fares of these online cab service providers.
Besides, the state transport minister recently said app-based taxi operators would be allowed to operate only within the Mumbai Metropolitan Region.
According to MGP president Shirish Deshpande, as many as 71,726 commuters (94 per cent of those surveyed) have denounced the quality of taxis and auto rickshaws.
"When asked to rate the willingness of drivers to take commuters to their desired destinations, 58,450 passengers rated Ola and Uber services as 'good' whereas only 1,586 rated kali-peeli taxis to be good while 4,103 rated auto rickshaws as good."
Deshpande added that the online survey received response from Mumbai, Thane, Navi Mumbai, Pune, Bengaluru, Hyderabad, Ahmadabad and Kolkata.
Moreover, 67 per cent respondents have rated the behaviour of Ola and Uber drivers as 'good', while only nine per cent rated auto drivers' behaviour as good and only eight per cent in the case of kali-peeli taxi drivers.
Nineteen per cent commuters have termed Ola and Uber drivers' behaviour as 'bad', 47 per cent in case of auto and 37 per cent for kali-peeli taxi drivers.
Twenty-one per cent (15,876 commuters) consider Ola and Uber drivers to be uncomfortable using the GPS system.
Plus, 73 per cent (55,620 commuters) want GPS-based meters to be installed in Ola and Uber against the current practice of using mobiles to indicate fares at the end of the journey.
On the feedback system of Ola and Uber, 29 per cent have rated it as 'very good' and 28 per cent as 'good', 24 per cent 'satisfactory' and 19 per cent as 'unsatisfactory'.
According to Deshpande, the survey has also brought out consumers' quality consciousness about the good conditions of vehicles.
As many as 78.84 per cent of commuters have rated this factor as 'very important' and another 19 per cent as 'important'.