Although the returns from outward-looking policies are less today, substantial gains can still be made with good policies and initiatives, says Shankar Acharya.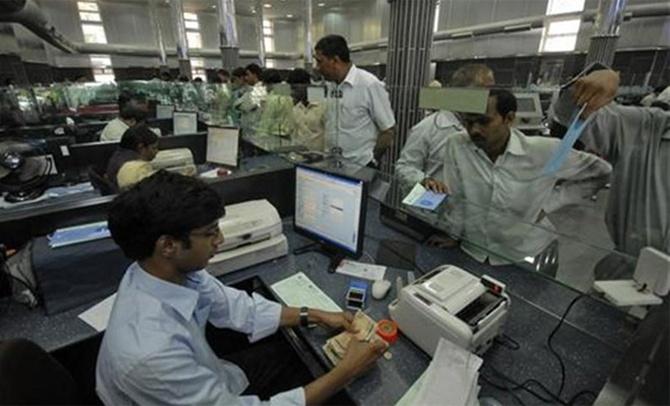 Twenty years from now, if the world has not been blown up or incinerated by the unwise actions and inactions of its dominant species, historians may well consider the 10 years from 2007 to 2016 as the decisive decade when a number of factors came together to stall (and perhaps reverse) the most recent phase of globalisation, which began around 1950 and helped bring unprecedented prosperity to most parts of the world.
Consider the following anti-globalisation events, trends and policies of the last 10 years:
The global financial crisis, which gained momentum in 2007 and devastated much of the modern financial system in rich, industrialised nations in 2008;
Its proximate consequence and close cousin, the Great Recession of 2007-2009, which saw negative growth rates in many of these countries, followed by stagnation or sluggish output expansion. Year after year the International Monetary Fund's eternally cheerful annual forecasts of a good recovery were confounded by reality. Talk of a more subdued "new normal" gradually morphed into a darker discourse on "secular stagnation".
The festering fiscal and banking crises, from 2010 onwards, in the Eurozone nations of Greece (especially), Portugal, Spain and Italy, which threatened (and continues to strain) the integrity of the euro area and shook the wider unity of the European Union (EU).
The long-predicted (wrongly for many years) slowdown, following more than three decades of hyper growth, of the Chinese economy after 2011, which halved the country's rate of expansion from above 10 per cent to 5-6 per cent. The consequences, which unfolded in the last five years, were truly global.
One of them was the crash in oil and other commodity prices in 2014, which helped net importers but battered net commodity exporters such as Brazil, Russia, South Africa, Nigeria, Saudi Arabia, Gulf states, Canada and Australia.
The prolonged wars in Afghanistan and Iraq and, later (after the abortive "Arab Spring" of 2011), the deadly cocktail of civil war and external interventions in Syria and Libya, and conflicts in Yemen and Sudan.
An unanticipated blowback to the armed intervention by western powers in Arab countries was the unprecedented surge in refugees from West Asia and North Africa from 2014 onwards. Aside from swamping neighbouring nations such as Jordan, Lebanon and Turkey, the refugee tide also swept into Europe, further straining European unity and fanning the rise of nationalistic, right-wing parties across the continent and adding to threats of jihadist terrorism.
The largely unexpected vote for Brexit in the referendum in the United Kingdom in June 2016, which led to the resignation of Prime Minister David Cameron and the ongoing implosion of the British Labour Party and, in part, reflected native antipathy to a decade of surge in East European immigrants within the "free movement of people" rules of the EU. The result ramped up existential doubts about European unity and cast another long shadow over future economic performance of both Britain and continental Europe.
The unexpected and unpredicted rise of the anti-immigrant, anti-Islam, anti-trade, (anti-women?) and populist Donald Trump as the Republican nominee for the American presidential election due in early November 2016. Trump's un-Republican campaign rhetoric against free trade and international trade agreements has forced the Democratic nominee, Hillary Clinton, to also take a skeptical view towards the benefits of freer trade and globalisation.
The prolonged and unsuccessful Doha Round of multilateral trade negotiations, the apparent stalling to the Transatlantic Trade and Investment Partnership in 2016, the declining probability of early ratification of the Trans-Pacific Partnership and the rise of national protectionist measures in the past decade.
As Martin Wolf pointed out in his column last week in the Financial Times ("The tide of globalization is turning", September 7), the impact of anti-globalisation events, trends and policies has begun to show up in the data.
In the 30 years leading up to 2008, world trade typically grew at least 50 per cent faster that world gross domestic product (GDP); in the eight years since 2008, the ratio of world trade to output has stagnated, the longest such period since the Second World War.
Global inflows of foreign direct investment have been running well below the recent peak of 3.3 per cent of GDP attained in 2007.
The ratio of cross border financial assets has fallen from 57 per cent of world GDP in 2007 to 36 per cent in 2015.
Mr Wolf concludes (and I concur) that the current outlook for globalisation is bleak.
What should India do? First, we have to recognise that with the Indian economy accounting for less than three per cent of world GDP (at market exchange rates), our ability to influence the trajectory of growth in world output and trade is limited.
It might have been another matter if we had decisively pursued outward-oriented policies towards foreign trade and investment from the 1970s, as China and several other East Asian nations did to their great advantage. But we didn't and so we are where we are.
Second, although the economic returns from following outward-looking policies are significantly less today than in the more buoyant international economic environment of 1960-2007, substantial gains can still be made with good policies and initiatives, as the recent experiences of Bangladesh and Vietnam have shown.
In any case, turning inwards in our external policies will only compound a difficult situation.
Third (and most important), precisely because the external environment today is less supportive of national economic development, we have to urgently improve and strengthen every dimension of our national economic policies, ranging across fiscal policy, infrastructure development, ease of doing business, education and skill development, health policies, labour and land market reforms, agriculture development, water management, urbanisation policies and so forth.
Basically, in a weaker external context we have to redouble our efforts to improve domestic policies to promote more rapid growth of output and employment.
Nothing is gained from just blaming the rest of the world.
The author is Honorary Professor at ICRIER and former Chief Economic Adviser to the Government of India. These views are his own.
Photograph: Reuters