Myntra and Flipkart are doing more than 60 per cent of their transactions on the mobile phone, notes Alokananda Chakraborty.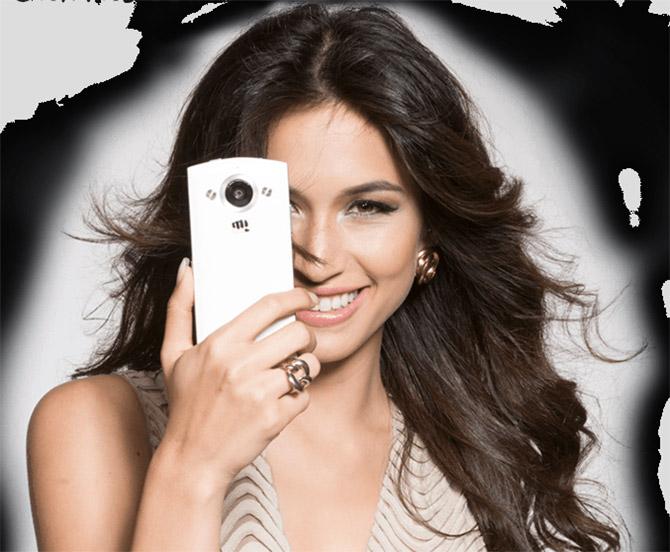 If Myntra decides to shut down its website from May 1, as has been reported in the media yesterday, it will be India's first e-commerce website to jettison browser-based shopping altogether.
The Bengaluru-based e-commerce company says it has a good reason to do that: a staggering 80 per cent of its traffic and 70 per cent of the sales are being generated by its mobile app.

The buzz is that Flipkart, which acquired Myntra about a year ago, will go down the same path if the app-only experiment by the fashion e-tailer takes off for good. Its app currently generates more than 60 per cent of Flipkart's sales.
These two are not isolated cases. Lead players in all e-commerce categories are already getting more than 50 per cent of their traffic from mobile, and this figure is as high as 80 per cent in certain categories.

Mind you, we are just at the beginning of this revolution. Imagine what could happen when you have a smartphone in the hands of every citizen by 2019!
But why are the likes of Myntra and Flipkart doing more than 60 per cent of their transactions on the mobile phone?

Because e-commerce consumers are no longer restricted to metros — they are coming from places where desktop computers are not part of every household, but the mobile is. The evidence of the shift is all around us.

Consider Facebook user data to see how consumers are moving their internet consumption from the PC to the mobile: the social media platform has 18 million PC-only users and 68 million mobile-only users.

Experts reckon new sign-up data for Facebook will throw up more dramatic statistics and you might just find that the new internet user is a mobile-only internet user. So, e-commerce firms have no other option but to reconcile to this shift and adapt.
Coming back to Myntra. The fashion retailer has said that it targets shoppers in the 18 to 27 age group, many of whom live in tier-2 and tier-3 towns.

These shoppers contribute more than 50 per cent of its revenue and their numbers are growing at a steady clip. At this point, the firm says, more than 50 per cent of its new users are coming through mobile devices.

So, by becoming an app-only company, Myntra is clearly focusing on the most lucrative target set, most of whom use the mobile phone as the only way to get online.

There is, obviously, a risk that it will lose some of the consumers who still use the desktop but Myntra is probably betting that the incremental growth in sales coming from mobile users will make up for that.
Being app-only has many advantages — in fact, consumer research done in India has shown that consumers prefer to use mobile apps on smartphones rather than a mobile browser. You see, the consumer is no longer required to remember your store URL or make an effort to log in. Users just click the app icon and they see products or deals based on their preferences.
In fact, the always-on nature of apps is a huge plus. In a recent interview, Flipkart said that as customers are always logged in to their mobile apps, it helps save time and get smoother and faster checkouts. Second, push notifications are one of the most important advantages of an app.

It is easier for the company to share offers and helps save time that the shopper would otherwise spend scouting for deals. Some of the shopping apps are designed to work relatively well even in low bandwidth conditions compared to the m-site.
That said, any brand looking to take such a decision should answer one question: can I know for sure when my consumers' moment of truth will happen? It could still very well happen when she is browsing on a PC, or when she is dabbling with the tablet while watching television.

As Anurag Singh, co-founder & ED, India ads platform, Affle, told us during a recent meeting, "No matter how much we love to think that mobile-only is the way to go, the consumer will be consuming content across screens, and as we get increasingly digital, the screen will be irrelevant, only the 'user' will matter."