On the one had are sanitation oriented social enterprises and on the other are awareness raising campaigns by government, writes Rajni Bakshi.

A law that bans toilets where human excreta has to be manually removed should have led to jubilation. Instead the recent passage of The Prohibition of Employment as Manual Scavengers and Rehabilitation Bill by both houses of Parliament has evoked concern and protest.

Those who have lobbied for years to end this dehumanizing form of employment are unhappy because they fear the law will prove to be inadequate. This is partly because manual scavenging is just the tip of India's sanitation crisis.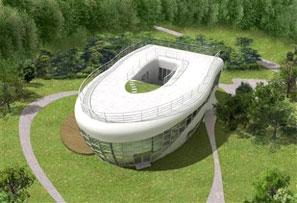 However, a key element in the search for solutions may be the business sector rather than the government.

An earlier legislation, in 1993, already banned the practice of manual scavenging – the horrible task of removing human excreta using thin boards and then carrying it on the head in either a bucket or a basket lined with sacking.

Twenty years later there are still about 14,00,000 bucket toilets in India with about 340,000 people employed to clean them daily. In addition there are thousands more who are employed to go into sewers to unclog blockages. It was recently reported that in Tamil Nadu alone 30 such workers, who are made to enter septic tanks and sewage systems, have died from asphyxiation since 2011.

At the same time an estimated 50 per cent of the urban poor in India do not have access to clean toilets. According to one report, the ratio of people to toilets in India's slums can be as skewed as 1 toilet for 2,500 people. As urbanisation spreads there is enormous pressure on already meager sanitation services

The Bill passed last week aims to address a major lacuna in the earlier legislation by providing for rehabilitation of manual scavengers. So why are activists who have lobbied on behalf of the manual scavengers not pleased?
According to a report published in Down to Earth, the journal of the Center for Science and Environment, the rehabilitation provisions of the new law are too vague. For instance, the new law does not spell out the responsibilities and accountability of the local authorities that will supervise rehabilitation.

Moreover, it is not enough to equate the problem of manual scavenging with the presence of 'dry latrines' and imagine that installing water seal latrines will solve the problem.
Under the government's "Total Sanitation Campaign" there has been a big push to build single pit latrines connected to pour flush toilets. But these eventually fill up and have to be manually emptied.

The answer is to install a twin pit toilet, with one pit in use and the other composting the collected human waste for a safe period of one to one and half years. And then a way has to be found for that compost to be removed and transferred to fields where it serves as manure.

Globally there is growing awareness that the 'flush-and-forget' approach to human sanitation is unsustainable. For one, there is not enough water. Secondly the human waste stream ends up in our water bodies or in the groundwater leading to large scale pollution and contamination of the same scarce water resources.

Ecological Sanitation aims to find ways of transforming human waste into compost with minimum or no use of water.

So how is all this to happen?

The key challenges in the area of sanitation are the application of innovative technology and emergence of creative business models by social entrepreneurs.

Bindeshwar Pathak, the founder of Sulabh International, recently claimed that he can end manual scavenging in three years. In an interview to the Business Standard Pathak said that the funds required to create 14,00,000 two-pit Sulabh toilets would be about Rs 1,400 crore – which can come either from the government or philanthropy.

According to Pathak this is not a problem that can be solved by making new laws. The answer lies in replacing the offensive toilet requiring human scavengers with modern toilets. This can be done, says Pathak, by the government giving people assistance to build toilets, make bank loans for building toilets easily available and, most crucially, train masons and sanitation workers to assist people in both securing loans and maintaining toilets.

While Pathak is probably the most famous entrepreneur in this space there is at the same time a burgeoning of what are being called 'Toil-o-preneurs'. These are promoters of social businesses that are driven by the need to address the indignity of not just manual scavenging but open defecation.

Take for example Shramik Sanitation Systems (3S) which takes a holistic approach to this problem by providing community toilets in urban India. According to a report published by Searchlight, an e-newsletter of the social enterprise consultancy firm Intellecap, 3S provides portable toilets as well as collection and disposal of waste. The toilets are maintained by an NGO self-help group which also collects payment for use. The project is supported by the Dell Foundation.

Another such enterprise, Ecoloove, deploys a mobile toilet that is mounted on a tricycle. The mobile toilet also provides employment and empowerment women who can lease and operate the toilets and offer a hygienic sanitation solution to their neighbors.

However, getting the urban poor to pay for such toilets is not easy. As the SearchLight report points out: "With open defecation, potential users have neither had to pay for the service nor worry about waste disposal." Therefore sanitation for the poor cannot be a pure business. It must be accompanied by education and advocacy to convince potential users of the benefits of hygiene and their right to dignity.

Charges for the use of such social enterprise toilets vary from a monthly charge of Rs. 150 per month in Delhi to Rs. 30 a month in a small town like Sangli, in Maharashtra.

Successful enterprises tend to treat the toilet not as a product but as a service and thus staying involved in the maintenance is part of the business model.

At the moment there are still too few such social enterprises.

The good news is that there is more and more creative energy flowing into this sphere. On the one had are sanitation oriented social enterprises and on the other are awareness raising campaigns by government. Some state governments have a campaign called 'No Toilet, No Bride' which urges families with daughters of marriageable age to tell prospective grooms that they must have an indoor toilet.

The new law may not in itself be an answer but it is an expression of the determination to address the violation of dignity that is a large element of India's sanitation crisis.
Image: A lavatory-shaped home in Seoul. ' Photograph: Reuters