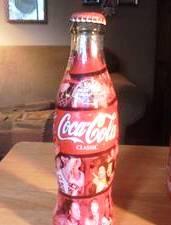 Coca-Cola Company on Thursday replaced its corporate website with Coca-Cola Journey, which is a digital magazine that focuses on social causes and company news.

"Today, Coca-Cola is taking its digital communications to a new level," says Clyde Tuggle, Chief Public Affairs and Communications Officer.

"The launch issue features a cover story on Coca-Cola's
commitment to supporting schools in India, Chairman and CEO Muhtar Kent's 'Five Keys to Innovation', and an interview with NASCAR driver Danica Patrick.
"We designed Coca-Cola Journey to be a sharp departure from how companies use their corporate websites," explains Ashley Brown, Director of Digital Communications and Social Media.