Leading global information technology firm Cognizant on Thursday said it has acquired Galileo Performance, a Paris-based provider of IT testing consulting services.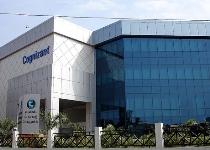 The terms of the transaction, however, were not disclosed. A Cognizant statement said Galileo helps leading companies in France optimise and extend business performance through IT system measurement, management and testing.
"Galileo will expand and complement Cognizants fast-growing global testing practice, currently among the worlds largest with more than 10,000 testing professionals, while strengthening Cognizants existing business presence in France," it said.
Outsourced testing services have been growing significantly, not only for their value in lowering the cost of quality assurance and software maintenance, but also for ensuring tighter alignment of IT with business objectives, greater operational effectiveness, and improved governance and risk mitigation.
Industry research firm IDC forecasts a five-year CAGR of 19 per cent for discrete global testing services, reaching an estimated $17.7 billion by 2013.
"The acquisition will enable Cognizant to bring world-class testing services to the French market, and the addition of French-speaking consultants will help us better serve our customers in the region," said Francisco DSouza, President and CEO, Cognizant.