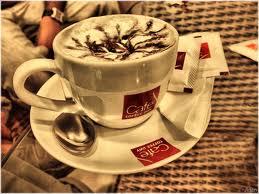 Coffee Day Group, which runs businesses from coffee cafes to wealth management to furniture to logistics, is understood to be readying the stage for a possible $100-million fund raise through the private equity route.

The funding will be at the holding company level, at which it raised a record $200 million in mid-2010, one of the large private equity transactions that year.

"The management of the Coffee Day Group has had discussions with a handful of private equity funds and have sounded off that they might be readying for the fund raise. We have had preliminary discussions about the scope of the fund raise," the head of a leading private equity fund told Business Standard.

Investment bankers too, who have been tracking Coffee Day Holdings added that Coffee Day Holdings is gearing for the move and the fresh resources will primarily be used to reduce the consolidated debt at the holding company level.

Coffee Day Group chairman V G Siddhartha said that that it is too early to talk about this and he has not finalised anything.

Investment bankers, however, who are in the know indicated that the company has leveraged to an extent to buy back some of the investors in Cafe Coffee Day and also relied on debt to acquire Sical Logistics from A C Muthiah Group during late 2010.

"As we understand there is some $130 million debt at the holding company level and the fresh funds may be used to partly pare down that, while the rest may be used to further expand the cafe business," two investment
bankers who are in the know added.
According to the private equity fund manager quoted earlier, Siddhartha has also indicated that post this fund raise, the investors will have an option to exit through a public offer over a period of time. Global blue chip private equity investors - Kohlberg Kravis Roberts (KKR), Standard Chartered Private Equity and New Silk Route Advisors (NSR) led the previous $200 million fund infusion into Coffee Day Holdings.
It is understood that around 28 per cent is held by these investors while the rest is held by the promoters. Prior to that, other private equity investors including Sequoia Capital, Darby Private Equity (a part of Franklin Templeton), Deutsche Bank, IFC were among the investors in Cafe Coffee Day when the cafe business was being put through rapid expansion.
Coffee Day Group currently is the largest Indian operator of cafes with close to 1,500 cafes and on an average has a target to add anywhere between 200-300 cafes annually. While cafe business brings in the majority share of the close to Rs 1,500 crore revenues of the Group, the company through its cafes has built in a compelling proposition as a platform for advertisers to reach out close to 400,000 young people who spend at least 45 minutes in their cafes on a daily basis.
In addition to having expanding presence in financial advisory, Coffee Day Group has presence in hospitality and special economic zones. Siddhartha, through one of his group companies also is the single largest shareholder in mid-level software services company MindTree, which he helped incubate more than a decade ago.