SECL, ECL will be first to float EoI for long-term mining contracts, on turnkey basis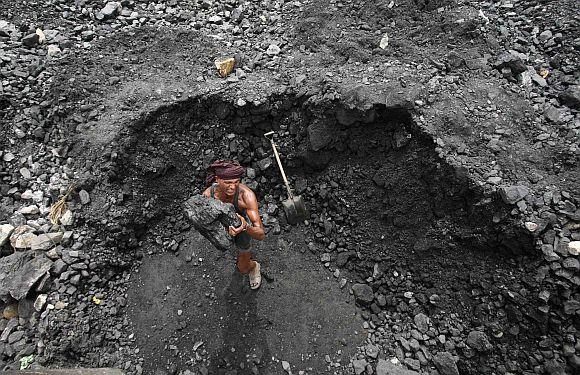 In accordance with the Centre's public-private partnership model, Coal India is finally preparing to float an Expression of Interest in a couple of months to award long-term mining contracts to private companies, to boost production.
"South Eastern Coalfields and Eastern Coalfields have identified some underground mines where high-technology mining would be required.
"They would be the first to award mines under the PPP model, during the current financial year," a top official said.
"The miner would be selected through a tendering process. First, there would be an EoI, then a pre-bid meeting and a final bid. The clearances and land should be there and the particular mine should call for a higher level of technology.
"And, of course, we will have to ensure this model is cost-effective," he said, adding CIL was expecting foreign miners to also come forward.
Engaging private contractors for mining is already operational in CIL under a Mine Developers and Operators model but the state-owned miner is now looking at an expansion of this.
"Awarding contracts to operators in the past few years under an MDO model were on a piecemeal basis and not on turnkey.
"Here, the miner would be handed over the mines for a much longer period and it would be awarded on a turnkey basis, from production to transport till loading point," an official explained.
This PPP model for CIL, to ramp up mine production, was first mooted by the Planning Commission in 2012.
Later, then Union Finance Minister P Chidambaram had in his 2013-14 Budget pressed for it, to raise production.
A model contract agreement is being finalised and CIL might award the mines for a period of 15 years, sources aid.
CIL is the world's largest producer and accounts for a little over 80 per cent of the domestic output.
It has been missing the targets for several years and has been under severe pressure to raise production. Output in 2014-15 was 494 million tonnes.
The demand-supply gap is estimated to go up to 200 mt in 2016-17.
The central government has asked CIL to raise annual output to a billion tonnes by 2020.
CHANGES ON THE CARDS
PPP model for Coal India was first mooted by Planning Commission in 2012
Model contract agreement (MCA) is being finalised
CIL will outsource some of its mines for long terms under the model via tendering on turnkey basis
SECL, ECL have identified underground mines, to be awarded in the first go
EoI expected to be floated in a couple of months
Govt expects foreign miners to come forward and bid