Aditya Birla Minacs, the business process outsourcing (BPO) arm of the Aditya Birla Group, was an early mover into the segment. Formed after the acquisition of Minacs by Transworks, the company is seeing rapid change in the way BPO services are offered to clients. Global CEO Deepak Patel tells us what lies ahead.

You are one of the early entrants in BPO space. With the industry back to normal after the recession, what trends do you see in clients' expectations?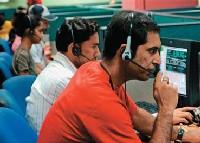 The way BPO was conceived has undergone a huge change. Clients are looking more for innovation than just cost arbitrage; they look for more value and want to outsource all functions not core to them.

This has necessitated the service providers to specialise on various domains. We have aligned our strategy to keep pace with the changing needs of clients, and have formed groups with strong domain capabilities.

We have hired experienced people to further strengthen our three core verticals - BFSI (banking, financial services and insurance), public services and telecom.

Industry experts say clients are looking more for integrated solutions, including consulting, IT and back-office support. Are you seeing a similar trend?

Yes, that is the new trend evolving. We can say that recession has accelerated such a demand. Now, companies look at a one-stop shop for all their IT needs.

The acquisition of PSI Data Systems has helped position ourselves as a company which can provide all the services.

Another trend we see is that clients are looking for various kinds of pricing models, like outcome-based pricing, transaction-based pricing or variable pricing.

This will force BPOs to become more competitive and innovative to win new contracts. However, the fixed price model is going to stay for some more time.

What kind of demand are you seeing in the domestic market?

The Indian market is growing rapidly, especially in certain sectors like telecom, public service and BFSI. Our main focus is on BFSI and telecom.

We started to focus on the Indian market almost two years before and we have about half a dozen clients in India.

Currently, we have around 5,000 people located in places like Ranchi, Aurangabad, Mumbai, Kolkata and Chennai, working for Indian clients. We are planning to add more centres across India.

Our revenue from the India business is around $22 million, less than 10 per cent of our global revenues.

Do you think the emergence of Philippines as a major BPO destination will pose a strong challenge for Indian firms?

I don't think so. Philippines is a dominant player in voice processes; about 80 per cent of their BPO works are here.

But, slowly, the Philippines has also started doing other processes like financial management. Many of our customers are looking at Philippines as a preferred destination for voice process.

India will, owing to abundance of talent available, continue to offer high-end works in the BPO space.

Some locations like Sri Lanka, Africa, Argentina and Mexico are emerging in the BPO space, but they are still in a nascent stage and plagued with various issues.

What is your perception of cloud computing? How will it help your business?

Cloud computing is the next thing in the IT and BPO space. This model will help us and our clients reduce cost on infrastructure and others.

As cloud helps reducing investment on physical infrastructure, it minimises our cost. Cloud technology will help us to scale up operations, based on the needs.

If our clients need more, we don't have to invest more to build physical infrastructure up-front to serve them.