High net worth investors (HNIs) caught in the Rs 405-crore fraud at Citibank's DLF Phase-II branch in Gurgaon, have recovered their money, with the bank refunding the principal amount, pending investigations.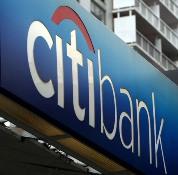 This was confirmed by several HNIs, including sources in the Munjal family, who had invested in Shivraj Puri's investment scheme that promised high returns.

Puri was a relationship manager at Citibank's DLF Phase-II branch in Gurgaon.

"Yes, I have got the money. They have paid 100 per cent of the principal to everyone," said an HNI investor, who didn't want to be identified, as the terms of the agreement with Citibank forbid him from speaking about it in public.

"Almost all group entities who had invested in Puri's scheme have got back their money. In a few cases, if the refund is pending, the bank has provided overdraft facility in some other accounts. Money has many connotations. As long as we get back our money, it doesn't hurt us financially," said a source close to the Munjal family.

Citibank officials did not respond to queries on the settlement process. Yesterday, the Gurgaon police filed a chargesheet in a local court against three accused - Shivraj Puri, Sanjay Gupta and Gaurav Jain.

Gupta and Jain are employees of Hero Corporate, who are alleged to have connived with Puri to get the Munjals to invest in the scheme.

The Gurgaon police, in its chargesheet, estimate the Citibank fraud to be around Rs 405.5 crore, of which Rs 401.61 crore had been "invested".

The police, however, have managed to recover only Rs 3.85 crore, deposited in various bank accounts by the three accused.

The 25-page chargesheet is supported by 4,000 pages of evidence in documents like account statements and property papers.

According to the chargesheet, a sum of Rs 292.68 crore, fraudulently obtained from investors, was invested by Puri in brokerage firms like Religare Securities, Bonanza Portfolio and India Infoline Trader Terminal. But Puri made huge losses on these investments.

The police have recorded statements of about 70 witnesses, including 17 Citibank employees, 25 policemen who were at some point part of the investigation, and six private and PSU bank managers (regarding Puri's bank transactions).

The chargesheet includes statements from representatives of LIC and private builders on investments made in policies, funds and real estate.

The police discovered that Puri had invested in several residential and commercial properties in Gurgaon (Emaar MGF's Emerald Hills office space, Pioneer Urban Park, Tata Raisina-residential).

He also invested in a plot in Dharuhera, Haridwar (Green Villas) and Ludhiana (Imperial Suites). The chargesheet says Sanjay Gupta had accepted that he was a party to the fraud with Puri and had received Rs 20 crore (Rs 200 million) in return for making fraudulent investments for his employers at Hero Group.

Gaurav Jain received Rs 1.2 crore (Rs 12 million) from the accused, which he used to purchase a residential property in Palam Vihar in his wife's name.

The police are in the process of preparing a supplementary chargesheet. Gurgaon Police Commissioner S S Deswal said the investigation would continue to probe the role of other bank officials and brokerage firms like Religare, Bonanza and Okaya.

"We have located the destination of the money; only 5-10 per cent of the investigation is pending," Deswal had said on Tuesday.