Lenovo, Xiaomi, Vivo, Gionee lead the onslaught, beating Indian and global brands with smart deals and astute image management measures.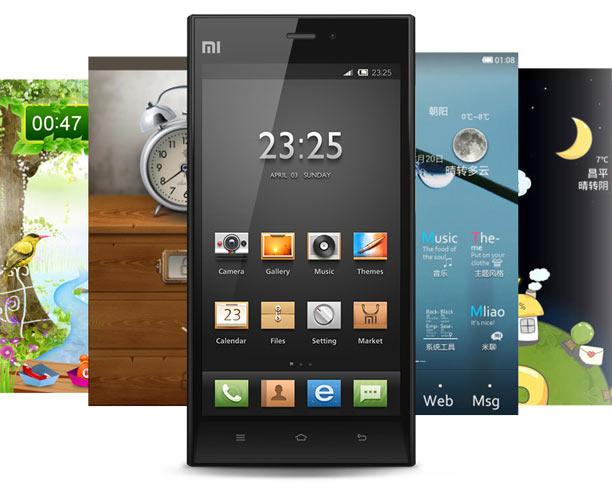 Chinese smartphone brands are trouncing the competition in India.
The latest market share data for the sector shows that companies such as Lenovo (includes Motorola), Xiaomi, Vivo, Oppo, Gionee are racing past their Indian counterparts.
Low-cost marketing initiatives, smart positioning and a steadfast focus on providing maximum features at affordable prices is helping Chinese handset makers break into the big league.
At the end of 2016, the Chinese brands have nearly 30% of the Indian market, up from just 9% in 2014. During the period, Indian handset makers have lost 9% share of the market, dropping from 45% in 2014 to 36% in 2016. Sales of global brands like Nokia, Samsung, LG and Sony have halved since 2012.
The Indian smartphone market, ranked second largest by the number of unique users is also the fastest growing.
Nearly seven years after the first android smartphone was launched in the country, India continues to grow at more than 20% a year, in terms of volume sales, compared to a global average of 4%.
While this has led to an increase in homegrown handset brands and local manufacturing capabilities, Chinese smartphone makers have managed to reap huge rewards.
How did they do it, especially in a market where the pecking order changes every quarter?
Experts say that the Chinese firms have a keen understanding of the market. They have used innovative marketing methods to tackle the negative public perception over their brands. As a result the companies were able to dispel the traditional distrust among many Indian consumers towards the made-in-China label.
For instance, One Plus started its journey in India with an invitation-only scheme. One could buy the phone only when another buyer forwarded an invitation. This created a perception of exclusivity and made customers desire the product rather than buy it as a cheap alternative.
Many others employed similar tactics and positioned their brands as feature-rich phones going at throwaway deals.
An ability to understand the customer's needs has also paid rich dividends.
According to Faisal Kawoosa, lead, Telecoms and SemiTronics (Semiconductor & Electronics) Practices at CyberMedia Research (CMR), the rise of Chinese brands reflects changing market dynamics.
"It's not that something is wrong with their (Indian brands') marketing strategies or spends. There is a mismatch between their offering and the market dynamics," Kawoosa says.
Currently there is a smartphone to smartphone upgradation rather than feature phone to smartphone and Indian players are not strong in these segments.
Tarun Pathak, senior analyst, Counterpoint Market Research says, most Chinese brands are competing in the $75-$200 (Rs 5,000-Rs 14,000) price segment.
This segment was dominated by local and global brands. But Counterpoint's data for the September quarter shows Xiaomi has edged out local players and along with Samsung, dominates the Rs 8,000 to Rs 15,000 price segment.
This segment has grown by more than 45% year-on-year.
In contrast, sales in the sub-Rs 6,000 range, dominated by Micromax and Intex, was flat. The price segment between Rs 15,000 and Rs 30,000 grew by over 150% and here Chinese brands Vivo and Gionee have large stakes.
The brands have also gained from the rise of e-commerce.
When the Indian handset makers built their brands, they relied largely on offline channels. But Chinese players such as Xiaomi, One Plus and Le Eco, who entered the market later, have taken the online route.
Most launched their flagship models exclusively on e-commerce platforms, which got them premium display, customised pre-booking offers and dedicated campaigns.
According to Manu Jain, head of Xiaomi India, the firm still does 90% of its sales online. It has found a spot in the top five, the first time in India, during the July-September quarter.
Jain says that apart from offering superior technology at a cheaper price, Xiaomi owes its success to Mi Fans; a community of users who promote the brand on social media.
Vivo, among the top five smartphone brands globally, took a different route. It focused on brick and mortar outlets and according to Kent Cheng, chief executive officer, Vivo India, plans to stick to the offline-only route as it allows the company to leverage its limited resources.
The focus on sleek designs and high-end features while tapping into the Indian customer's search for affordability has also helped.
"Chinese suppliers are experts in hardware design, software and user interface integration. They have built a robust original design manufacturer (ODM) and supplier network. This has been possible due to local original equipment manufacturers (OEMs) investing heavily in local manufacturing, R&D backed by government incentives and strong domestic and export consumption. They have expanded beyond their home markets by leveraging their product expertise," he adds.
Indian brands could regain lost glory by investing in R&D, building in-house capabilities, quality control and differentiation, Pathak says.
But there are some who believe that the rise of Chinese brands is part of the cyclical nature of the market.
"In 2017, we should see Indian brands operating in the sub-Rs 10,000 price band back in the game," Kawoosa says.