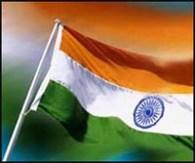 Chinese companies working in Pakistan-occupied Kashmir are under the scanner in India and it is looking at whether the same also have links with firms active here, government sources said.
"We are certainly looking at certain Chinese companies who have projects in Pakistan-occupied Kashmir and are also working in India," the sources said. However, they said no decision has been taken yet on such firms.
India has always objected to the presence of Chinese companies in PoK and hoped that they will stop their work in areas illegally held by Pakistan. China has offered to Pakistan to upgrade the Karakoram highway connecting the two countries and also help in the Neelum-Jhelum hydro-electric project in PoK.
On the Wikileaks cables, the sources said embarrassed US administration officials have expressed their regret and unhappiness to senior officials of the External Affairs Ministry over the publication of secret embassy conversations.
On the matter of China issuing stapled visas to Indian nationals from Jammu and Kashmir, the sources said India has made it very clear to Chinese officials that such a practice was unacceptable.
"If there is a knot to be untied, it has to be done by them (Chinese)," the sources said. However, they made it clear that it would be unrealistic to say that this issue would "make or break" relations with China.