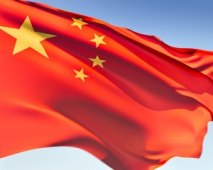 Chinese President Hu Jintao has told Prime Minister Manmohan Singh that his country wanted to correct the trade imbalance which is in its favour and that ways should be explored in this direction.
Hu said this to Singh during their meeting in Brasilia on Thursday.
"President Hu himself referred to trade imbalance. (He said) that trade should have greater balance," the prime minister told reporters on Friday after attending the India, Brazil South Africa Summit.
Noting that China has a 'huge surplus' of trade in its favour against India, Singh said Hu had told him that 'we must explore ways and means to make it more balanced.'
Trade between India and China has jumped substantially from $1 billion in 2001 to $52 billion in 2008 and the two sides are targeting to reach $60 billion.
The trade is in favour of China to the tune of $15.8 billion, which is of concern for India. On his meeting with Hu, Singh said it was 'good'.
During the meeting, Singh and Hu noted that trade and investment was 'one of the cores' and 'a key pillar' of bilateral relations and said both sides were encouraging their companies to invest more in each others nation.
In this regard, the two leaders agreed to faciliate greater access to their markets, the MEA spokesman said.
Asked about the possibility of China joining India-Brazil-South Africa forum, the prime minister said, "IBSA has a personality of its own, three separate continents, three democracies (while) BRIC is a conception devised by Goldman Sachs. We are trying to put life into it."
He said IBSA has a format which has 'stood test of time'.
When referred to South AFrica's desire to join Brazil-Russia-India-China forum, Singh said that was 'one idea which is floating about' but it was too early to take a decision.