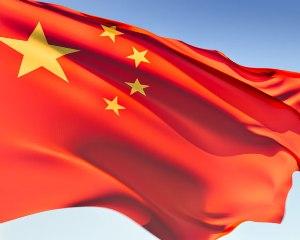 China is building its first model environment-friendly low carbon city in Turpan, a small town in the country's Xinjiang province.
The city will be spread across a 8.8-square-km area. Solar and wind energy will be used for lighting and hot water supply in the city.
It will uses geothermal resources for winter heating and summer cooling, as well as employing electric buses and taxis with zero pollutant for public transport, official Xinhua news agency reported on Wednesday.
"It is the first experimental project in China's arid western interior to develop energy-efficient and pollution-free cities. It will set an example for the use of new and clean energy," Wang Guangtao, chairman of the Environment Protection and Resources Conservation Committee of the 11th National People's Congress said.
With 3,200 hours of sunshine per year, about 1,000 hours more than other Chinese regions at the same latitude, Turpan is rich in solar energy.
Project designer Zhu Xiaodi, chief of the Beijing Institute of Architectural Design (BIAD), said the new city aims to make full use of its advantages in solar energy to change the pattern of electricity generation away from the conventional energy supply mode dominated by coal-fired power plants.
A photovoltaic power generation plant with installed capacity of 13 megawatts will be built to supply electrical power for the area's residents, to illuminate public facilities and to drive public transportation vehicles, Zhu said.
Given China's economic expansion has heavily relied upon coal, which has provided 70 per cent of the country's primary energy, much higher than the world average of 29 per cent, local authorities hope the Turpan experiment will be a viable way for the country's vast western interior to improve energy use and reduce pollution.
Apart from solar energy, the city is also exploring the use of wind power and geothermal resources for public transportation.
Memet Kurban, an official at the project's command centre, said solar panels would be installed on the rooftops of all buildings in the new city to generate electricity and heat water.
The number of private cars will be reduced to the least number possible while solar energy storage batteries will be used to power buses and taxis.
Special heat-pump technology is used to make use of shallow geothermal resources in the area.
Vice major Su Tiancheng said a planned population of 60,000 will move into the new city. By the end of the year, 7,000 residential apartments with a combined floor space of 700,000 square meters will have been built, and local government authorities and enterprises are expected to move in.