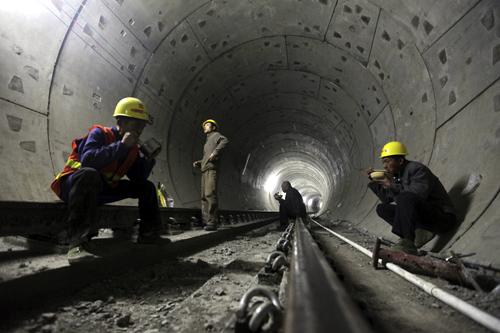 After launching the world's longest high-speed rail line, China on Friday opened its subway line across the mighty Yangtze River to connect the two sides of Wuhan, the most populous city in Central China.
The metro link passes through a 27-km tunnel linking Wuchang and Hanku, two major urban areas in Wuhan city, the capital of Hubei Province, state-run CCTV reported.
The two stations are separated by the Yangtze River, China's longest waterway. According to authorities, trains will only take three minutes to run under the Asia's longest Yangtze River.
The subway line will be Wuhan's first, expected to transport five lakh passengers daily with 26 trains scheduled to run every six minutes.
The train expected to ease pressure on waterways and motorways to cross to the other side of the city.
The 6,300-km Yangtze River, which originates in northwest China's Qinghai province and traverses through 10 provinces and municipalities before flowing into the East China Sea, is a major transport link between west and east China.
Yangtze is the world's third longest river. On Wednesday, China has inaugurated its longest high speed rail link connecting Beijing with Guangzhou covering a distance of 2,298-km.

Image: Labourers eat their meals inside a subway tunnel that is under construction in Wuhan, Hubei province,
Photograph: Reuters.