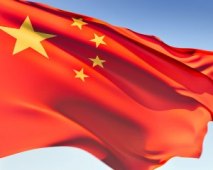 A day after the US President Barack Obama told his Chinese counterpart Hu Jintao that his currency is undervalued, the White House said on Thursday China needs to speed up the process of dealing with the valuation of its currency.
"The next step is with the Chinese continuing to take actions at a faster pace to deal with the valuation of their currency," White House Press Secretary Robert Gibbs told reporters at his daily news conference.
"Obviously. . . and there's been a decent amount of coverage on this. . .there's actions that you take to change the valuation and certainly inflation gives you some real impacts too, that indicate there's been some changes, but again as the President said, I think on a couple of occasions yesterday, not quickly enough," Gibbs said in response to a question on the pace of currency valuation by China.
"I told President Hu that we welcome China's increasing the flexibility of its currency. But, I also had to say the Renminbi remains undervalued that there needs to be further adjustment in the exchange rate and that this can be a powerful tool for China boosting domestic demand and lessening the inflationary pressures in their economy," Obama said at a joint news conference with Hu on Wednesday.
The Renminbi is the official currency of China.
"We'll continue to look for the value of China's currency to be increasingly driven by the market, which will help ensure that no nation has an undue economic advantage," Obama said.
"The RMB is undervalued. The Chinese government has intervened very forcefully in the currency markets. They've spent $200 billion just recently and that's an indication of the degree to which it's still undervalued.
President Hu has indicated he's committed to moving towards a market-based system. And there has been movement, but it's not as fast as we want," Obama said.
"What I've said to President Hu and I firmly believe this is not only will US businesses be able to export more to China if we have a market-based
currency, but it will also be good for China and President Hu's agenda of expanding domestic demand, because if the RMB is worth more.
It means they can buy more products and services and that will contribute to China having greater purchasing power and a higher standard of living," he argued. "So this is something that can be a win-win.
"President Hu is concerned, understandably, about how rapid this transition takes and the disruptions that may occur in its export sector, but I'm confident that it's the right thing to do, and my hope and expectation is, is that President Hu's resolve will lead to a fully market-based currency programme that will allow more effective trade between our two countries," he said.
Later a joint statement said that China will intensify efforts to expand domestic demand, to promote private investment in the service sector, and to give greater play to the fundamental role of the market in resource allocation.
"China will continue to promote RMB exchange rate reform and enhance RMB exchange rate flexibility, and promote the transformation of its economic development model," it said.
"The United States and China agree that currencies in the SDR basket should only be those that are heavily used in international trade and financial transactions.
"In that regard, the United States supports China's efforts over time to promote inclusion of the RMB in the special drawing rights basket," the joint statement said.