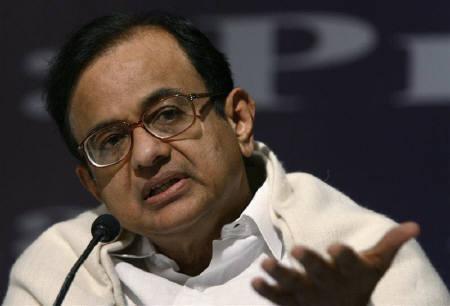 Finance Minister P Chidambaram on Monday exuded confidence that the centre will be able to sort out the issues concerning implementation of the Goods and Services Tax (GST) shortly.
"I will meet with Sushil Modi, the chairman of the Empowered Committee of State Finance Minister's on October 22...thereafter I have asked a meeting with the entire Empowered Committee, and I am confident that with these two meetings and perhaps one more meeting if necessary, we will be able to resolve all the issues concerning GST," Chidambaram told a conference of economic editors.
"And once the state Finance Ministers are on board and all of us have agreed on what needs to be done, then passage of the GST Bill in Parliament should be easy," Chidambaram added.
GST, which will empower the Centre and states to simultaneously tax supply of goods and services, was to be introduced from April 2010 and has missed several deadlines.
Issues related to GST network (GSTN) and matter of further Central Sales Tax (CST) are cause of delay in the implementation of the GST.
Moreover, states are also raising issues relating to dispute settlement mechanism and exclusion of certain products from the GST system.
The CST is collected by the Centre and distributed among states. As a pre-cursor to GST, Centre and States in April, 2007, had agreed to phase out CST over a period of three years and in line CST rate was reduced to 3 per cent and then to 2 per cent. The Centre had already compensated states for losses up to 2010-11.
As the Centre refused to go on compensating the states for delay in implementation of GST, states had argued that when it was decided to phase out CST, it was presumed GST would be implemented from April, 2010.
Recently, Modi had sought Prime Minister Manmohan Singh's intervention to resolve the compensation issue.
States have also suggested that they should be allowed to restore the CST rate to four per cent in case the central government was not able to pay any further compensation.
A Constitution Amendment Bill on GST was introduced in Lok Sabha in March last year. Earlier in August, Chidambaram had hoped that the Constitutional Amendment Bill to implement the Goods and Services Tax regime (GST) will be passed by March 2013.