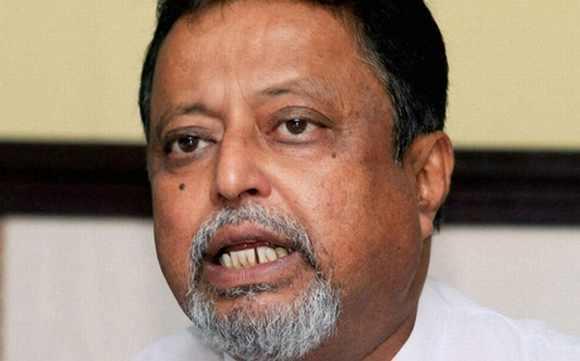 Trinamool Congress General Secretary Mukul Roy on Friday presented himself before the CBI team to face interrogation in connection with the Saradha scam. Roy, former Railway Minister, arrived at the main gate of the CGO Complex and walked down to the CBI office.
He was surrounded by security and media personnel leading to a stampede-like situation.
"I have been asked by the CBI to appear before it to face interrogation. Thus I came here to help in the investigation process," the senior TMC leader said.
"As I have earlier said I did no wrong either on my behalf or the party, I am again saying the same thing today," he said. The Rajya Sabha MP was first summoned by the CBI on January 12 to appear before it.
The leader, who was in New Delhi at that time, said he would meet CBI on the first occasion after returning to Kolkata.
However, after returning to Kolkata on January 14, he sought 15 days extension to appear before the agency, saying he would be pre-occupied with the by-election in two seats in the state. He left for Delhi again on January 15.
Later, Roy emailed to CBI requesting it for his appearance "any time after 2 PM on January 28 or January 29 or 30" as he would be busy in various engagements in the capital.
The CBI on January 22 asked him to appear before the agency on January 28. But Roy again sought time as the Supreme Court was supposed to hear on January 27 petitions filed by the West Bengal government and the Trinamool Congress regarding the ongoing CBI probe.
However, the apex court deferred the hearing. The special branch of the CBI on January 27 had said that Roy had given an assurance that he would appear on January 30.
Later, Roy told party workers at a programme, "I thank the people of Bengal for showering love on me for so long.
"Those poor people who kept their entire wealth with this company (Saradha), justice should not be denied to them."